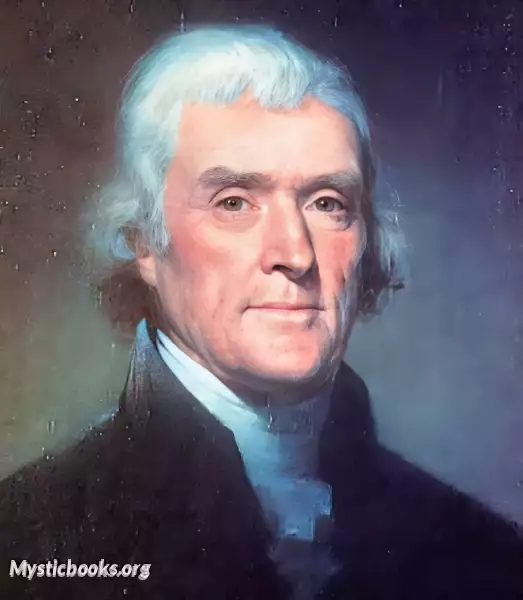 Timeline
Lifetime: 1723 - 1790 Passed: ≈ 233 years ago
Title
Scottish Economist, Philosopher
Country/Nationality
Scotland
Wikipedia
Adam Smith
Adam Smith was a Scottish economist, philosopher as well as a moral philosopher, a pioneer of political economy, and a key figure during the Scottish Enlightenment, also known as ''The Father of Economics'' or ''The Father of Capitalism''. Smith wrote two classic works, The Theory of Moral Sentiments (1759) and An Inquiry into the Nature and Causes of the Wealth of Nations (1776). The latter, often abbreviated as The Wealth of Nations, is considered his magnum opus and the first modern work of economics. In his work, Adam Smith introduced his theory of absolute advantage. He is best known for his book "The Wealth of Nations," which is considered a seminal work in the field of economics. In it, Smith argued that the best way to increase a country's wealth is to allow individuals to pursue their own self-interest through free enterprise and competition, which will lead to the most efficient allocation of resources. He also argued that government intervention in the economy should be limited, as it can often be inefficient and hamper economic growth.
Smith's philosophy is often referred to as laissez-faire economics, which is a doctrine that advocates for minimal government intervention in the economy.
Smith was also a moral philosopher and is known for his book "The Theory of Moral Sentiments," which discusses the role of morality and the origins of the sense of right and wrong.
Smith lived a relatively private life and little is known about his personal habits or lifestyle.
Smith is remembered as one of the foremost thinkers of the Enlightenment and his work continues to be widely read and studied today. His ideas about free trade and the importance of competition have had a significant influence on economic thought and policy around the world.
Smith studied social philosophy at the University of Glasgow and at Balliol College, Oxford, where he was one of the first students to benefit from scholarships set up by fellow Scot John Snell. After graduating, he delivered a successful series of public lectures at the University of Edinburgh, leading him to collaborate with David Hume during the Scottish Enlightenment. Smith obtained a professorship at Glasgow, teaching moral philosophy and during this time, wrote and published The Theory of Moral Sentiments. In his later life, he took a tutoring position that allowed him to travel throughout Europe, where he met other intellectual leaders of his day.
Smith laid the foundations of classical free market economic theory. The Wealth of Nations was a precursor to the modern academic discipline of economics. In this and other works, he developed the concept of division of labour and expounded upon how rational self-interest and competition can lead to economic prosperity. Smith was controversial in his own day and his general approach and writing style were often satirised by writers such as Horace Walpole.
Smith was born in Kirkcaldy, in Fife, Scotland. His father, also Adam Smith, was a Scottish Writer to the Signet (senior solicitor), advocate and prosecutor (judge advocate) and also served as comptroller of the customs in Kirkcaldy.
Entered the University of Glasgow when he was 14 and studied moral philosophy under Francis Hutcheson. Here, he developed his passion for liberty, reason, and free speech. In 1740, he was the graduate scholar presented to undertake postgraduate studies at Balliol College, Oxford, under the Snell Exhibition.
Smith considered the teaching at Glasgow to be far superior to that at Oxford, which he found intellectually stifling. Smith's discontent at Oxford might be in part due to the absence of his beloved teacher in Glasgow, Francis Hutcheson, who was well regarded as one of the most prominent lecturers at the University of Glasgow in his day and earned the approbation of students, colleagues, and even ordinary residents with the fervor and earnestness of his orations (which he sometimes opened to the public)
Smith began delivering public lectures in 1748 at the University of Edinburgh, sponsored by the Philosophical Society of Edinburgh under the patronage of Lord Kames. His lecture topics included rhetoric and belles-lettres, and later the subject of "the progress of opulence". On this latter topic, he first expounded his economic philosophy of "the obvious and simple system of natural liberty". While Smith was not adept at public speaking, his lectures met with success.
In 1750, Smith met the philosopher David Hume, who was his senior by more than a decade. In their writings covering history, politics, philosophy, economics, and religion, Smith and Hume shared closer intellectual and personal bonds than with other important figures of the Scottish Enlightenment.
Smith's tutoring job entailed touring Europe with Scott, during which time he educated Scott on a variety of subjects, such as etiquette and manners. He was paid £300 per year (plus expenses) along with a £300 per year pension; roughly twice his former income as a teacher.
Smith died in the northern wing of Panmure House in Edinburgh on 17 July 1790 after a painful illness. His body was buried in the Canongate Kirkyard. On his deathbed, Smith expressed disappointment that he had not achieved more.