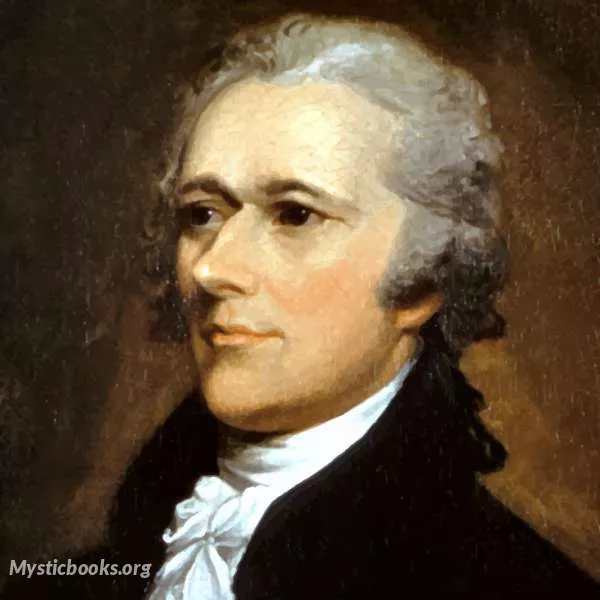 Timeline
Lifetime: 1755 - 1804 Passed: ≈ 218 years ago
Title
American Statesman, Politician, Legal Scholar, Military Commander, Lawyer, Banker, and Economist.
Country/Nationality
United States
Wikipedia
Alexander Hamilton
Alexander Hamilton (January 11, 1755 or 1757 – July 12, 1804) was an American statesman, politician, legal scholar, military commander, lawyer, banker, and economist. He was one of the Founding Fathers of the United States. He was an influential interpreter and promoter of the U.S. Constitution, as well as the founder of the nation's financial system, the Federalist Party, the United States Coast Guard, and the New York Post newspaper. As the first secretary of the treasury, Hamilton was the main author of the economic policies of George Washington's administration. He took the lead in the federal government's funding of the states' debts, as well as establishing the nation's first two de facto central banks, the Bank of North America and the First Bank of the United States, a system of tariffs, and friendly trade relations with Britain. His vision included a strong central government led by a vigorous executive branch, a strong commercial economy, government-controlled banks, support for manufacturing, and a strong military.
While Hamilton was stationed in Morristown, New Jersey, in the winter of December 1779 – March 1780, he met Elizabeth Schuyler, a daughter of General Philip Schuyler and Catherine Van Rensselaer. The two were married on December 14, 1780, at the Schuyler Mansion in Albany, New York.
Elizabeth and Alexander Hamilton had eight children, though there is often confusion because two sons were named Philip:
Philip (1782–1801), died in a duel, just as his father would three years later.
Angelica (1784–1857)
Alexander Jr. (1786–1875)
James Alexander (1788–1878)
John Church (1792–1882)
William Stephen (1797–1850)
Eliza (1799–1859)
Philip, also called Little Phil (1802–1884), named after his older brother who had been killed in a duel the previous year
After Hamilton's death in 1804, Elizabeth endeavored to preserve his legacy. She re-organized all of Alexander's letters, papers, and writings with the help of her son, John Church Hamilton, and persevered through many setbacks in getting his biography published. She was so devoted to Alexander's memory that she wore a small package around her neck containing the pieces of a sonnet which Alexander wrote for her during the early days of their courtship.
Hamilton was also close to Elizabeth's sisters. During his lifetime he was even rumored to have had an affair with his wife's older sister, Angelica, who, three years before Hamilton's marriage to Elizabeth, had eloped with John Barker Church, an Englishman who made a fortune in North America during the Revolution and later returned to Europe with his wife and children between 1783 and 1797. Even though the style of their correspondence during Angelica's fourteen-year residence in Europe was flirtatious, modern historians like Chernow and Fielding agree that despite contemporary gossip there is no conclusive evidence that Hamilton's relationship with Angelica was ever physical or went beyond a strong affinity between in-laws. Hamilton also maintained a correspondence with Elizabeth's younger sister Margarita, nicknamed Peggy, who was the recipient of his first letters praising her sister Elizabeth at the time of his courtship in early 1780.
Books by Alexander Hamilton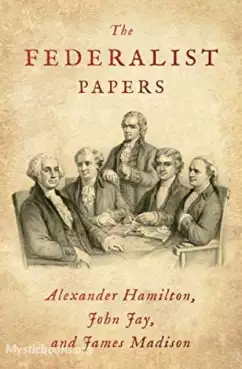 Political Science
Non-Fiction
Essays
History
Governments
Ratification
Historical
Historicity
United States
In order to promote the ratification of the United States Constitution in the late 1780s, Alexander Hamilton, James Madison and John Hay wrote a series of 85 articles and essays explaining their reasons to support the constitution. Most of these arti...