 Timeline
Lifetime: 1946 -
Title
Historian
Country/Nationality
British
Wikipedia
Allen Chapman
Allan Chapman was a British historian and theologian who is best known for his work in the history of science. Born in 1946, Chapman studied physics and theology at the University of Oxford, where he later went on to become a fellow of Wadham College.
Throughout his career, Chapman was known for his interdisciplinary approach to history, which blended scientific, religious, and philosophical perspectives. He was particularly interested in the history of astronomy, and his work focused on the ways in which scientific discoveries have shaped our understanding of the universe and our place within it.
Chapman was also an accomplished author, and he wrote a number of influential books on the history of science. Some of his most notable works include "Gods in the Sky: Astronomy from the Ancients to the Renaissance," "Stargazers: Copernicus, Galileo, the Telescope, and the Church," and "Slaying the Dragons: Destroying Myths in the History of Science and Faith."
In his writing, Chapman was known for his engaging and accessible style, which made complex scientific ideas and historical events understandable to a wide range of readers. His work was widely praised for its depth of scholarship and the clarity of its prose.
Chapman's philosophy was deeply rooted in his belief in the importance of interdisciplinary scholarship. He believed that the history of science could not be understood in isolation, but had to be considered in relation to other fields such as theology, philosophy, and politics.
Allan Chapman passed away on August 31, 2021, at the age of 75. He is remembered as a pioneering scholar who made significant contributions to our understanding of the history of science. His work continues to be widely read and influential, and his interdisciplinary approach to history has inspired countless scholars and thinkers in fields ranging from astronomy to philosophy to theology.
One interesting fact about Chapman is that in addition to his work as a historian and theologian, he was also an accomplished amateur astronomer. He was a regular contributor to the BBC's astronomy program, "The Sky at Night," and he was known for his enthusiasm and expertise in the field.
Books by Allen Chapman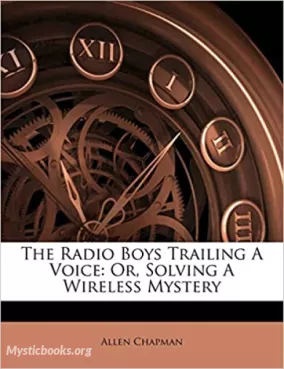 Young
Mystery
Action
Thriller
Exploration
Technology
Communism
The story follows a group of young friends, who are fascinated by radio communication and the possibility of communicating with people across long distances. They are also intrigued by the mystery surrounding a voice that they hear over the radio, wh...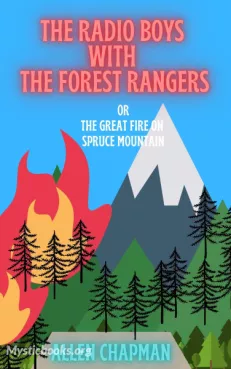 Mystery
Adventure
Thriller
Young adult fiction
Forest
Wildlife
Technology
Imagination
Environment
Conservation
It is an exciting and action-packed book that takes young readers on a thrilling journey into the world of radio and forest conservation. This captivating story, written [1923], follows a group of young radio enthusiasts as they join forces with fore...