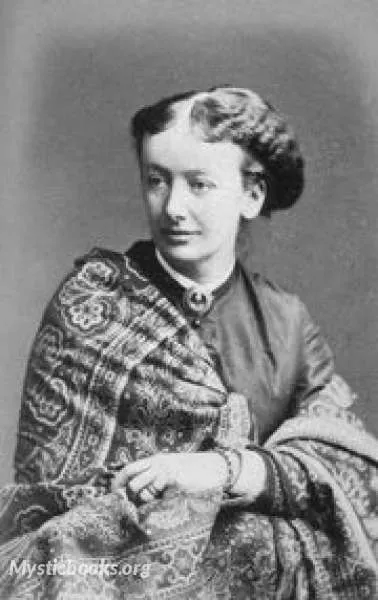 Amelia B. Edwards
English Novelist, Journalist, Traveller, Egyptologist.
Country:

United Kingdom
Lifetime: 1831 - 1892 Passed: ≈ 130 years ago
Amelia Ann Blanford Edwards also known as Amelia B. Edwards, was an English novelist, journalist, traveller and Egyptologist. Her literary successes included the ghost story "The Phantom Coach" (1864), the novels Barbara's History (1864) and Lord Brackenbury (1880), and the travelogue of Egypt A Thousand Miles up the Nile (1877). In 1882, she co-founded the Egypt Exploration Fund. She also edited a poetry anthology published in 1878.
Edwards wrote several ghost stories, including the "The Phantom Coach" (1864), which frequently appears in anthologies. The background and characters in many of her writings are influenced by personal experiences. For example, Barbara's History (1864) uses Suffolk as the background, which she had visited for a few enjoyable summer holidays as a child.
orn in London to an Irish mother and a father who had been a British Army officer before becoming a banker, Edwards was educated at home by her mother and showed early promise as a writer. She published her first poem at the age of seven and her first story at the age of twelve. Thereafter came a variety of poetry, stories and articles in several periodicals, including Chambers's Journal, Household Words and All the Year Round. She also wrote for the Saturday Review and the Morning Post.
After catching influenza, Edwards died on 15 April 1892 at Weston-super-Mare, having lived at Westbury-on-Trym, near Bristol, since 1864. She was buried in the churchyard of St Mary the Virgin, Henbury, Bristol, where her grave is marked by an obelisk with a stone ankh at the foot. Alongside are the graves of her life partner of 30 years, Ellen Drew Braysher (9 April 1804 – 9 January 1892), with whom she had lived in Westbury-on-Trym and of Ellen's daughter, Sarah Harriet Braysher (1832–1864). In September 2016, Historic England designated the grave Grade II listed, as a landmark in English LGBT history.
Wikipedia

More info about author