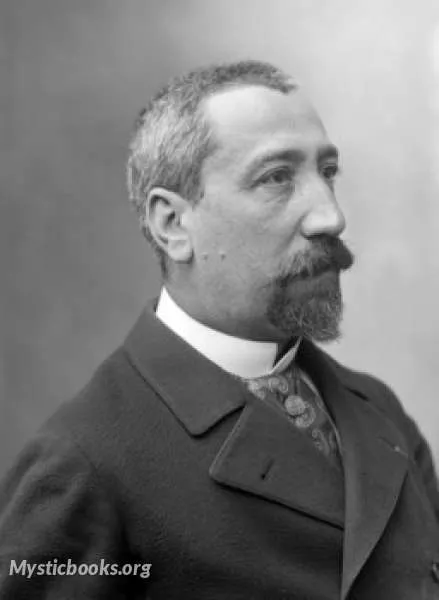 Timeline
Lifetime: 1844 - 1924 Passed: ≈ 98 years ago
Title
Novelist
Country/Nationality
France
Wikipedia
Anatole France
Anatole France was a French poet, journalist, and novelist with several best-sellers. Ironic and skeptical, he was considered in his day the ideal French man of letters. He was a member of the Académie française, and won the 1921 Nobel Prize in Literature "in recognition of his brilliant literary achievements, characterized as they are by a nobility of style, a profound human sympathy, grace, and a true Gallic temperament".
France is also widely believed to be the model for narrator Marcel's literary idol Bergotte in Marcel Proust's In Search of Lost Time.
The son of a bookseller, France, a bibliophile, spent most of his life around books. His father's bookstore specialized in books and papers on the French Revolution and was frequented by many writers and scholars. France studied at the Collège Stanislas, a private Catholic school, and after graduation he helped his father by working in his bookstore. After several years, he secured the position of cataloguer at Bacheline-Deflorenne and at Lemerre. In 1876 he was appointed librarian for the French Senate.
In 1877, France married Valérie Guérin de Sauville, a granddaughter of Jean-Urbain Guérin, a miniaturist who painted Louis XVI. Their daughter Suzanne was born in 1881 (and died in 1918).
France's relations with women were always turbulent, and in 1888 he began a relationship with Madame Arman de Caillavet, who conducted a celebrated literary salon of the Third Republic. The affair lasted until shortly before her death in 1910.
After his divorce, in 1893, France had many liaisons, notably with a Madame Gagey, who committed suicide in 1911.
In 1920, France married for the second time, to Emma Laprévotte.
France was a socialist and an outspoken supporter of the 1917 Russian Revolution. In 1920, he gave his support to the newly founded French Communist Party.
France had a brain size just two-thirds normal.
The English writer George Orwell defended France and declared that his work remained very readable, and that "it is unquestionable that he was attacked partly from political motives".
Books by Anatole France Penguin Island is a satirical fictional history by Nobel Prize-winning French author Anatole France. Penguin Island by Anatole France was published in 1908. Desert
Deception
Journey
Christianity
Myths
Libertine
Legends
An ascetic hermit of the Egyptian desert, journeys to Alexandria to find Thais, the libertine beauty whom he knew as a youth. Masquerading as a dandy, he is able to speak with her about eternity; surprisingly he succeeds in converting her to Christia...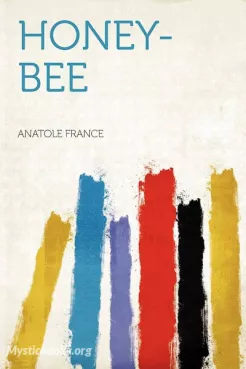 Philosophy
Non-Fiction
Novel
Beauty
Transformation
Enlightenment
Children
Society
Passion
Growth
Desire
Wisdom
Pursuit
Consequences
Coming-of-age
Honey Bee
This captivating tale takes readers on a remarkable exploration of intellectual curiosity, societal norms, and the power of human connection. Anatole France masterfully weaves a narrative that centers around the life of Cyprian, a passionate and tale...