 Timeline
Lifetime: 1764 - 1823 Passed: ≈ 200 years ago
Title
Novelist
Country/Nationality
England
Wikipedia
Ann Radcliffe
Ann Radcliffe was an English author and a pioneer of Gothic fiction. Her technique of explaining apparently supernatural elements in her novels has been credited with gaining Gothic fiction respectability in the 1790s. Radcliffe was the most popular writer of her day and almost universally admired; contemporary critics called her the mighty enchantress and the Shakespeare of romance-writers, and her popularity continued through the 19th century. Interest has revived in the early 21st century, with the publication of three biographies.
Radcliffe was born Ann Ward in Holborn, London, on 9 July 1764. Her father was William Ward (1737–1798), a haberdasher, who moved the family to Bath to manage a china shop in 1772. Her mother was Ann Oates (1726–1800) of Chesterfield. Radcliffe occasionally lived in Chelsea with her maternal uncle, Thomas Bentley, who was in partnership with a fellow Unitarian, Josiah Wedgwood, maker of the Wedgwood china. Sukey, Wedgwood's daughter, also stayed in Chelsea and is Radcliffe's only known childhood companion. Sukey later married Dr Robert Darwin and had a son, the naturalist Charles Darwin. Although mixing in some distinguished circles, Radcliffe seems to have made little impression in this society and was described by Wedgwood as "Bentley's shy niece".
In 1787, Ward married the Oxford graduate and journalist William Radcliffe (1763–1830), part-owner and editor of the English Chronicle. He often came home late, and to occupy her time she began to write and to read her work to him when he returned. Theirs was a childless and seemingly happy marriage. Radcliffe called him her "nearest relative and friend". The money she earned from her novels later allowed them to travel together, along with their dog, Chance. In her final years, Radcliffe retreated from public life and was rumoured to have become insane as a result of her writing. These rumours arose because Radcliffe just stopped writing after publishing her five novels, though the last three were very successful. She remained secluded for 26 years, with no real explanation available to her many fans.
Ann died on 7 February 1823 and was buried in a vault in the Chapel of Ease at St George's, Hanover Square, London. Although she had suffered from asthma for twelve years previously, her modern biographer, Rictor Norton, cites the description given by her physician, Dr Scudamore, of how "a new inflammation seized the membranes of the brain," which led to "violent symptoms" and argues that they suggest a "bronchial infection, leading to pneumonia, high fever, delirium and death."
There are few artefacts or manuscripts that give insight into Radcliffe's personal life, but in 2014 a rare letter from Radcliffe to her mother-in-law was found in an archive at the British Library. Its tone suggests a strained relationship between the two, which may have inspired the relationship between Ellena Rosalba and the Marchesa di Vivaldi in her novel The Italian.
Little is known of Ann Radcliffe's life. In 1823, the year of her death, the Edinburgh Review said, "She never appeared in public, nor mingled in private society, but kept herself apart, like the sweet bird that sings its solitary notes, shrouded and unseen."
Shortly after her death, Gaston de Blondeville was published for Henry Colburn, featuring A Memoir for the Authoress, the first known biographical piece on Radcliffe.
Christina Rossetti attempted to write a biography of Radcliffe in 1883, but abandoned it for lack of information. For 50 years biographers stayed away from her as a subject, agreeing with Rossetti's estimation. Rictor [sic] Norton, author of Mistress of Udolpho: The Life of Ann Radcliffe (1999), argues that those 50 years were "dominated by interpretation rather than scholarship" where information (specifically on her rumoured madness) was repeated rather than traced to a reliable source.
According to Ruth Facer, "Physically, she was said to be 'exquisitely proportioned' – quite short, complexion beautiful – 'as was her whole countenance, especially her eyes, eyebrows and mouth.'"
Books by Ann Radcliffe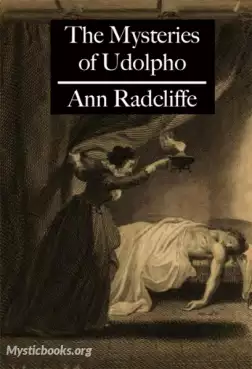 Gothic
Terrorism
Castle
Supernatural Fiction
General Fiction
Italy
The Mysteries of Udolpho tells of Emily St. Aubert, who suffers misadventures that include the death of her mother and father, supernatural terrors in a gloomy castle, and machinations of an Italian brigand. Often cited as the archetypal Gothic novel...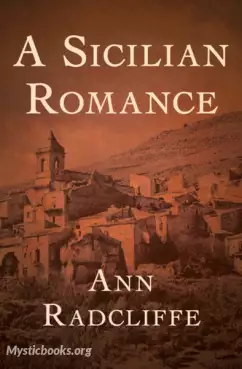 Marriage
Love
History
Gothic
Young
Escape
Terrorism
Life
Castle
Aristocracy
General Fiction
The Marquis Mazzini's daughters, Emilia and Julia, are beautiful and accomplished young ladies. Julia quickly falls in love with the young and handsome Italian count Hippolitus de Vereza, but to her dismay her father decides that she should marry Duk...