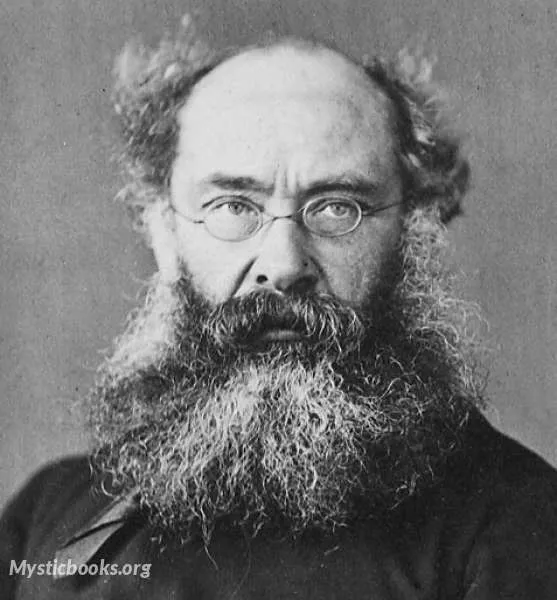 Timeline
Lifetime: 1815 - 1882 Passed: ≈ 140 years ago
Title
Novelist, Civil Servant
Country/Nationality
England
Wikipedia
Anthony Trollope
Anthony Trollope was an English novelist and civil servant of the Victorian era. Among his best-known works is a series of novels collectively known as the Chronicles of Barsetshire, which revolves around the imaginary county of Barsetshire. He also wrote novels on political, social, and gender issues, and other topical matters.
Trollope's literary reputation dipped somewhat during the last years of his life, but he had regained the esteem of critics by the mid-20th century.
Anthony Trollope was the son of barrister Thomas Anthony Trollope and the novelist and travel writer Frances Milton Trollope. Though a clever and well-educated man and a Fellow of New College, Oxford, Thomas Trollope failed at the Bar due to his bad temper.
Born in London, Anthony attended Harrow School as a free day pupil for three years from the age of seven because his father's farm, acquired for that reason, lay in that neighbourhood.
In 1827, his mother Frances Trollope moved to America with Trollope's three younger siblings, to Nashoba Commune. After that failed, she opened a bazaar in Cincinnati, which proved unsuccessful. Thomas Trollope joined them for a short time before returning to the farm at Harrow, but Anthony stayed in England throughout. His mother returned in 1831 and rapidly made a name for herself as a writer, soon earning a good income.
In Belgium, Anthony was offered a commission in an Austrian cavalry regiment. To accept it, he needed to learn French and German; he had a year in which to acquire these languages. To learn them without expense to himself and his family, he took a position as an usher (assistant master) in a school in Brussels, which position made him the tutor of thirty boys. After six weeks of this, however, he received an offer of a clerkship in the General Post Office, obtained through a family friend. He returned to London in the autumn of 1834 to take up this post. Thomas Trollope died the following year.
According to Trollope, "the first seven years of my official life were neither creditable to myself nor useful to the public service." At the Post Office, he acquired a reputation for unpunctuality and insubordination. A debt of £12 to a tailor fell into the hands of a moneylender and grew to over £200; the lender regularly visited Trollope at his work to demand payments. Trollope hated his work, but saw no alternative and lived in constant fear of dismissal.
Though Trollope had decided to become a novelist, he had accomplished very little writing during his first three years in Ireland. At the time of his marriage, he had only written the first of three volumes of his first novel, The Macdermots of Ballycloran. Within a year of his marriage, he finished that work.
Trollope began writing on the numerous long train trips around Ireland he had to take to carry out his postal duties. Setting very firm goals about how much he would write each day, he eventually became one of the most prolific writers of all time. He wrote his earliest novels while working as a Post Office inspector, occasionally dipping into the "lost-letter" box for ideas.
Trollope published four novels about Ireland. Two were written during the Great Famine, while the third deals with the famine as a theme.
Trollope died in Marylebone, London in 1882 and is buried in Kensal Green Cemetery, near the grave of his contemporary, Wilkie Collins.
Books by Anthony Trollope
Showing 1 to 24 of 38 results