 Title
Author, Poet, Librarian
Country/Nationality
Unknown
Wikipedia
Apollonius Rhodius
Apollonius of Rhodes was an ancient Greek author, best known for the Argonautica, an epic poem about Jason and the Argonauts and their quest for the Golden Fleece. The poem is one of the few extant examples of the epic genre and it was both innovative and influential, providing Ptolemaic Egypt with a "cultural mnemonic" or national "archive of images", and offering the Latin poets Virgil and Gaius Valerius Flaccus a model for their own epics. His other poems, which survive only in small fragments, concerned the beginnings or foundations of cities, such as Alexandria and Cnidus places of interest to the Ptolemies, whom he served as a scholar and librarian at the Library of Alexandria. A literary dispute with Callimachus, another Alexandrian librarian/poet, is a topic much discussed by modern scholars since it is thought to give some insight into their poetry, although there is very little evidence that there ever was such a dispute between the two men. In fact almost nothing at all is known about Apollonius and even his connection with Rhodes is a matter for speculation. Once considered a mere imitator of Homer, and therefore a failure as a poet, his reputation has been enhanced by recent studies, with an emphasis on the special characteristics of Hellenistic poets as scholarly heirs of a long literary tradition writing at a unique time in history.
The most reliable information we have about ancient poets is largely drawn from their own works. Unfortunately, Apollonius of Rhodes reveals nothing about himself. Most of the biographical material comes from four sources: two are texts entitled Life of Apollonius found in the scholia on his work (Vitae A and B); a third is an entry in the 10th-century encyclopaedia the Suda; and fourthly a 2nd-century BCE papyrus, P.Oxy. 1241, which provides names of several heads of the Library of Alexandria. Other scraps can be gleaned from miscellaneous texts. The reports from all the above sources however are scanty and often self-contradictory.
Books by Apollonius Rhodius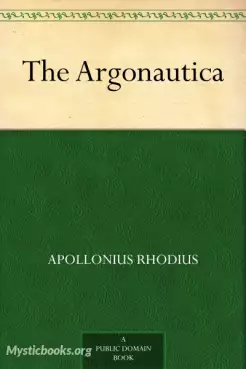 Epic
Heroic
Religion
Geography
Classics
Relationships
Ethnography
Poetry
The Argonautica was an adventure for the poet, one of the major scholars of the Alexandrian period – it was a bold experiment in re-writing Homeric epic in a way that would meet the demanding tastes of his contemporaries. According to some accounts,...