 Timeline
Lifetime: 1862 - 1933 Passed: ≈ 90 years ago
Title
Writer
Country/Nationality
Canada
Wikipedia
Archibald MacMechan
Archibald McKellar MacMechan was a Canadian academic at Dalhousie University and writer. His works deal mainly with Nova Scotia and its history. The Halifax Disaster (Explosion) was an official history of the Halifax Explosion.
Born in Berlin, Ontario (now known as Kitchener), he is credited with reviving Herman Melville's reputation in North America. He had written to Melville in 1889, right at the end of his life.
He was awarded the Lorne Pierce Medal in 1932.
He was a long-term member of the Royal Nova Scotia Historical Society.
Books by Archibald MacMechan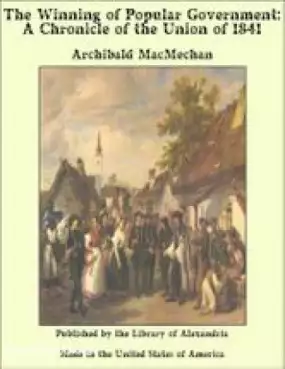 In the 1830's, Canada was a ideologically divided country. Political upheaval and even riots occurred over Canada's future. Would it remain a subsidiary of England? Would it form its own republic, or even merge with the United States? This work tells...