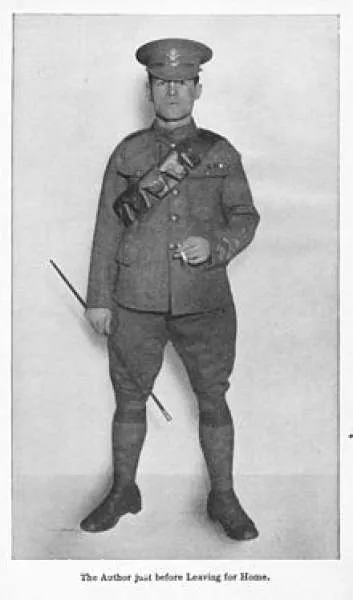 Timeline
Lifetime: 1883 - 1963 Passed: ≈ 60 years ago
Title
American Soldier, Author, Actor
Country/Nationality
United States
Wikipedia
Arthur Guy Empey
Arthur Guy Empey was an American soldier, author, actor and filmmaker. He served with the British Army during World War I, and upon his return wrote a popular autobiographical book, Over the Top, which sold over a quarter million copies. He penned lyrics to several patriotic songs, and wrote, produced or directed several silent films including The Undercurrent (1919) and Troopers Three (1930).
Arthur Guy Empey Born in Ogden, Utah, on 11 December 1883 to Rose Empey (née Dana) and Robert Empey. He served for six years as a professional soldier in the U.S. Cavalry, during which time he became a first class horse-rider and marksman, and was resident in New York City performing duty as a recruiting sergeant for the New Jersey National Guard when World War I began.
He left the United States at the end of 1915 frustrated at its neutrality in the conflict at that point and traveled to London, England, where he voluntarily enlisted with the 1st London Regiment (Royal Fusiliers), T.F., of the British Army, going on to serve with it in the 56th (London) Division on the Western Front as a bomber and a machine-gunner.
Empey married Marguerite Andrus, Hollywood actress (professional name Patricia Archer) and former "Miss Long Beach" beauty contest winner, in March 1930, they were subsequently divorced in Los Angeles, in October 1934. The marriage produced a daughter, the model and dancer Diane Webber.
On returning to the United States, Empey wrote a book of his experiences titled Over the Top, which became a publishing sensation in 1917 with over a quarter of a million copies sold. Empey had attempted to re-join the US Army in 1917 but was rejected due to his wounds.
On the back of the commercial success of Over the Top Empey arrived in Hollywood in 1918 to star in a dramatic filmed production using the book's title (the melodramatic screenplay used bore only a passing resemblance to the book's content) by the Vitagraph Company of America. He was also briefly a popular songwriter during the war years, writing the lyrics for hits such as "Your Lips Are No Man's Land But Mine", "Liberty Statue is Looking Right at You", and "Our Country's In It Now, We've Got To Win It Now".
In 1943, during World War II, Empey was employed as a security guard at the Vega Aircraft Corporation's factory at Burbank, California.
Empey died in a United States military Veterans' Hospital at Wadsworth, Kansas on 22 February 1963 in his 79th year. His body was buried in the Leavenworth National Cemetery.
Books by Arthur Guy Empey Arthur Guy Empey was an American who responded to the sinking of the Lusitania by enlisting with the British Army to fight in France. His experiences in the trenches, including his ultimate wounding and convalescence, became this book. When published...