 Timeline
Lifetime: 185 - 1947 Passed: ≈ 76 years ago
Title
Novelist
Country/Nationality
Hungary, England
Wikipedia
Baroness Orczy
Baroness Emma Orczy usually known as Baroness Orczy (the name under which she was published) or to her family and friends as Emmuska Orczy, was a Hungarian-born British novelist and playwright. She is best known for her series of novels featuring the Scarlet Pimpernel, the alter ego of Sir Percy Blakeney, a wealthy English fop who turns into a quick-thinking escape artist in order to save French aristocrats from "Madame Guillotine" during the French Revolution, establishing the "hero with a secret identity" in popular culture.
Opening in London's West End on 5 January 1905, The Scarlet Pimpernel became a favourite of British audiences. Some of Orczy's paintings were exhibited at the Royal Academy in London. During World War I, she formed the Women of England's Active Service League, an unofficial organisation aimed at encouraging women to persuade men to volunteer for active service in the armed forces.
Orczy was born in Tarnaörs, Heves County, Hungary. She was the daughter of the composer Baron Félix Orczy de Orci (1835–1892) and Countess Emma Wass de Szentegyed et Cege (1839–1892). Her grandfather, Baron László Orczy (1787–1880) was a royal councillor, and knight of the Sicilian order of Saint George, her grandmother was the Baroness Magdolna Müller (1811–1879). Her maternal grandparents were the Count Sámuel Wass de Szentegyed et Cege (1815–1879), member of the Hungarian parliament, and Rozália Eperjessy de Károlyfejérvár (1814–1884).
Emma's parents left their estate for Budapest in 1868, fearful of the threat of a peasant revolution. They lived in Budapest, Brussels, and Paris, where Emma studied music unsuccessfully. Finally, in 1880, the 14-year-old Emma and her family moved to London, England where they lodged with their countryman, Francis Pichler, at 162 Great Portland Street. Orczy attended West London School of Art and then the Heatherley School of Fine Art.
Although not destined to be a painter, it was at art school that she met a young illustrator named Henry George Montagu MacLean Barstow, the son of an English clergyman; they were married at St Marylebone parish church on 7 November 1894. It was the start of a joyful and happy marriage, which she described as "for close on half a century, one of perfect happiness and understanding, of perfect friendship and communion of thought."
She held strong political views. Orczy was a firm believer in the superiority of the aristocracy, as well as being a supporter of British imperialism and militarism. During the First World War, Orczy formed the Women of England's Active Service League, an unofficial organisation aimed at encouraging women to persuade men to volunteer for active service in the armed forces. Her aim was to enlist 100,000 women who would pledge "to persuade every man I know to offer his service to his country". Some 20,000 women joined her organisation. Orczy was also strongly opposed to the Soviet Union.
She died in Henley-on-Thames, Oxfordshire on 12 November 1947.
Books by Baroness Orczy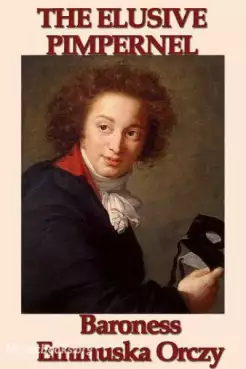 Pride
Historical Fiction
Disguise
Loyalty
First published in 1908, The Elusive Pimpernel by Baroness Orczy is the 4th book in the classic adventure series about the Scarlet Pimpernel. A French-language version, translated and adapted by Charlotte and Marie-Louise Desroyses, was also produce...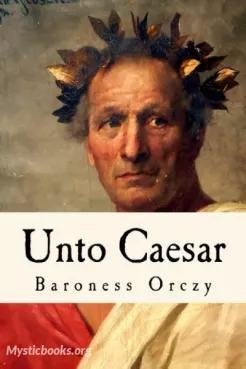 Family
Adventure
Historical Fiction
Freedom
Suspense
Christianity
Life
Peace
In ancient Rome, a young woman must choose between her love for a slave and her duty to her family. Unto Caesar is a historical romance novel by Baroness Emma Orczy, first published in 1914. The novel is set in ancient Rome, and it follows the story...