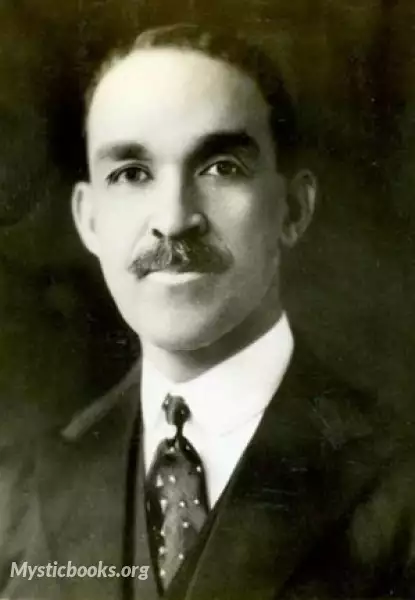 Timeline
Lifetime: 1882 - 1939 Passed: ≈ 84 years ago
Title
Author, Educator
Country/Nationality
United States
Wikipedia
Benjamin Griffith Brawley
Benjamin Griffith Brawley was an American author and educator. Several of his books were considered standard college texts, including The Negro in Literature and Art in the United States (1918) and New Survey of English Literature (1925).
Born in 1882 in Columbia, South Carolina, Brawley was the second son of Edward McKnight Brawley and Margaret Dickerson Brawley. He studied at Atlanta Baptist College (renamed Morehouse College), graduating in 1901, earned his second BA in 1906 from the University of Chicago, and received his master's degree from Harvard University in 1908. Brawley taught in the English departments at Atlanta Baptist College, Howard University, and Shaw University.
As a child, Benjamin Brawley learned that all men come from clay and that none of them should look up or down at each other, which kept him from approaching life with a pretentious attitude despite coming from a well-off family. Brawley started developing a deep concern for people as a result of his interactions with children who were less privileged than he was, and his interest in people's life conditions is believed to have been consequential in his career as a teacher and a scholar. Brawley's father was an educated man, and Brawley was one of nine children in the family. Because of his father's position as a church minister, Brawley's family has had to relocate on many occasions in when he was a child. Brawley's education started in his home where his mother served as his teacher until his family moved to Nashville, Tennessee, where he was admitted into third grade. During his time in Nashville, despite going to a normal school, Brawley's mother still read Bible stories and verses with him on Sundays. As the son of a minister, Brawley studied Latin when he was twelve years old at Peabody Public School in Petersburg, Virginia, and he learned Greek when he was 14 years old with his father. Brawley's father introduced him to the story of The Merchant of Venice, and he moved on to read stories, such as, Sanford and Merton and The pilgrim's Progress in addition to romantic stories that he read outside his family's library.
Brawley graduated from The Atlanta Baptist Seminary with honors in 1901, and soon after, he launched his teaching career at Georgetown in a one-room school a few miles from Palatka, Florida where he cared for about fourteen children from first to eighth grade. At that school, the term was limited to five months and his salary to no more than thirty dollars a month. While Brawley received a more lucrative job offer right after signing with Georgetown, because he did not want to break a contract at the start of his career, he decided to honor his contract with Georgetown and turned down a contract that would allow him to work for longer school terms and that would significantly increase his monthly pay. After the end of the school term and a year since he began his contract, Brawley headed to Atlanta for a teaching position at his former school, The Atlanta Baptist Seminary, where he continued to teach English for about eight years. While teaching at The Atlanta Baptist Seminary, Brawley pursued a Bachelor of Arts degree and a Master of Arts degree, for which he completed most of the classes during summer sessions. In 1806, he received his Bachelor of Arts degree from the University of Chicago, and in 1808, he received his Master of Arts from Harvard University.
In 1910, Brawley accepted an invitation to become a part of the faculty at Howard University in Washington, D.C., where he met a Jamaican lady from Kingston with the name Hilda Damaris Prowd who would later become his wife. In response to their first meeting, Brawley wrote the sonnet First Sight. Prowd and Brawley shared common interests in travels, operas, reading. and hosting friends. Brawley and Prowd left Washington to move back to Atlanta, where Brawley was returning to teach English at The Atlanta Baptist Seminary (Morehouse College) and serve as the first dean of the institution. During his first year there since returning, he taught six classes every day in addition to other teaching tasks.
Brawley went to the Republic of Liberia in Africa to conduct an educational survey in 1920. Sometime after his trip, Brawley decided to become a minister just like his father in early 1921. Thus, he moved on to serve as a Baptist minister for The Messiah Congregation in Boston, Massachusetts. A year later, he resigned from his position as a minister and returned to teaching because of incompatibility issues with the congregation's Christianity. After quitting his ministerial position, Brawley went to teach at Shaw University in North Carolina, and a few years later, in 1931, he accepted a teaching position at Howard University in Washington, D.C., where he resided until his death in 1939.
Books by Benjamin Griffith Brawley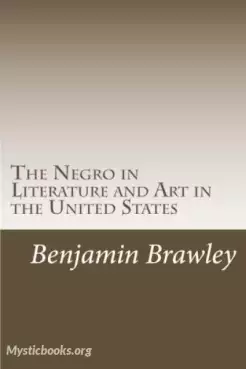 Twentieth Century
Autobiography
Literature
Art
Life
America
Modern
United States
Noted African-American author and educator, Benjamin Brawley, presents short biographies of other African-Americans in the fields of literature and other arts including poets, artists, musicians, and orators. These range from well known figures such...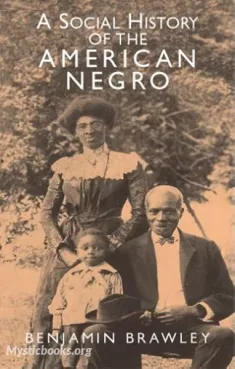 Twentieth Century
Social Science
Influential
Culture
America
Anthropology
United States
It explores the history of African Americans in America. The book was first published in 1921 and has since been regarded as one of the most significant works on the subject. Brawley's work provides a detailed and comprehensive analysis of the strug...