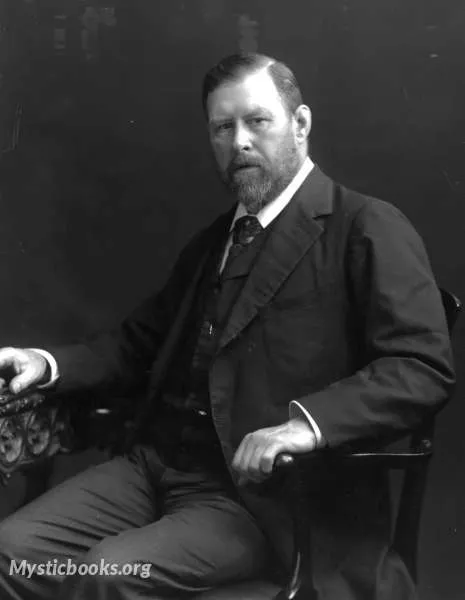 Timeline
Lifetime: 1847 - 1912 Passed: ≈ 111 years ago
Title
Novelist
Country/Nationality
Ireland
Wikipedia
Bram Stoker
Abraham "Bram" Stoker (8 November 1847 – 20 April 1912) was an Irish author, best known today for his 1897 Gothic horror novel Dracula. During his lifetime, he was better known as the personal assistant of actor Sir Henry Irving and business manager of the Lyceum Theatre, which Irving owned.
Stoker became interested
in the theatre while a student through his friend Dr. Maunsell. While working for the Irish Civil Service, he became the theatre critic for the Dublin Evening Mail,[7] which was co-owned by Sheridan Le Fanu, an author of Gothic tales. Theatre critics were held in low esteem, but he attracted notice by the quality of his reviews. In December 1876, he gave a favourable review of Henry Irving's Hamlet at the Theatre Royal in Dublin. Irving invited Stoker for dinner at the Shelbourne Hotel where he was staying, and they became friends. Stoker also wrote stories, and "Crystal Cup" was published by the London Society in 1872, followed by "The Chain of Destiny" in four parts in The Shamrock. In 1876, while a civil servant in Dublin, Stoker wrote the non-fiction book The Duties of Clerks of Petty Sessions in Ireland (published 1879) which remained a standard work.Furthermore, he possessed an interest in art, and was a founder of the Dublin Sketching Club in 1879.
After suffering a number of strokes, Stoker died at No. 26 St George's Square, London on 20 April 1912. Some biographers attribute the cause of death to overwork, others to tertiary syphilis.[Bram Stoker's death certificate named the cause of death as "Locomotor Ataxia 6 months", presumed to be a reference to syphilis. He was cremated, and his ashes were placed in a display urn at Golders Green Crematorium in north London. The ashes of Irving Noel Stoker, the author's son, were added to his father's urn following his death in 1961. The original plan had been to keep his parents' ashes together, but after Florence Stoker's death, her ashes were scattered at the Gardens of Rest.