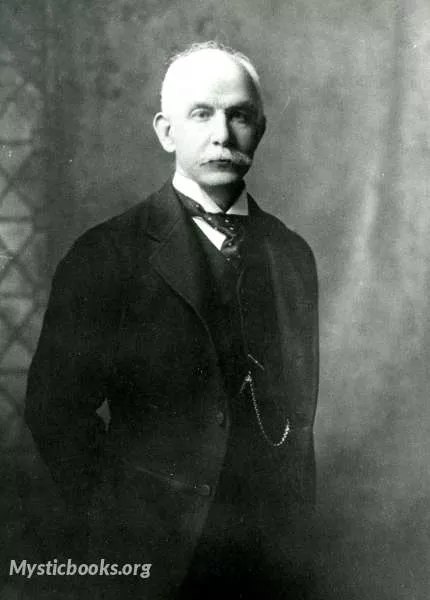 Brooks Adams
Historian
Country:

United States
Lifetime: 1848 - 1927 Passed: ≈ 96 years ago
Peter Chardon Brooks Adams was an American historian, political scientist and a critic of capitalism.
Adams was born in Quincy, Massachusetts, on June 24, 1848, son of Charles Francis Adams and Abigail Brown Brooks. He attended schools in the United States and in Europe.
Adams was a great-grandson of President John Adams, a grandson of President John Quincy Adams, the youngest son of U.S. diplomat Charles Francis Adams, and brother to Charles Francis Adams Jr. and Henry Adams. He was a philosopher, historian, and novelist, whose theories of history were influenced by his work. His maternal grandfather was Peter Chardon Brooks, the wealthiest man in Boston at the time of his death.
He graduated from Harvard University in 1870 and studied at Harvard Law School in 1870 and 1871. Adams was secretary to his father in Geneva, in 1872, where the latter was an arbitrator upon the Alabama claims, under the "Treaty of Washington." He was admitted to the bar in 1873, practiced law in Boston until 1881, and then devoted himself to literary work.
Adams believed that commercial civilizations rise and fall in predictable cycles. First, masses of people draw together in large population centers and engage in commercial activities. As their desire for wealth grows, they discard spiritual and creative values. Their greed leads to distrust and dishonesty, and eventually the society crumbles. In The Law of Civilization and Decay (1895), Adams noted that as new population centers emerged in the west, centers of world trade shifted from Constantinople to Venice to Amsterdam to London. This work has been compared to the later, longer works Decline of the West (1918) by Oswald Spengler and A Study of History (1934–61) by Arnold Toynbee.
Adams predicted in America's Economic Supremacy (1900) that New York would become the center of world trade.
In 1889, Adams married Evelyn Davis, the daughter of Admiral Charles Henry Davis. They did not have children. Evelyn Davis's sister Anna was the wife of Henry Cabot Lodge. Her sister Louisa was the wife of John Dandridge Henley Luce, the son of Stephen Luce.
Brooks Adams hired Wilhelmina Harris as social secretary for himself and his wife in 1920. Harris lived and worked for them until both Brooks and Evelyn died.
He was elected a Fellow of the American Academy of Arts and Sciences in 1918.
Wikipedia

More info about author