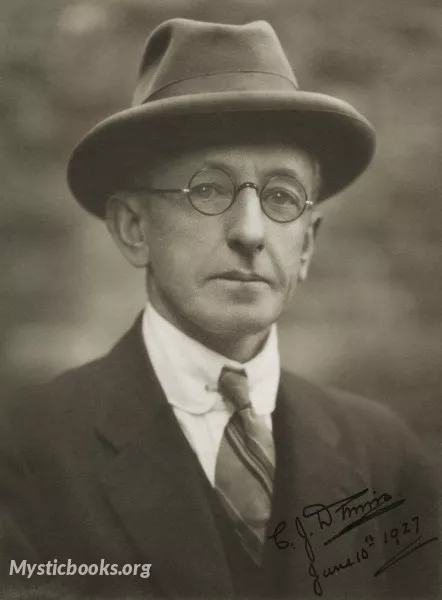 C. J. Dennis
Australian poet
Country:

Australia
Lifetime: 1876 - 1938 Passed: ≈ 84 years ago
Clarence Michael James Stanislaus Dennis was an Australian poet known for his humorous poems, especially "The Songs of a Sentimental Bloke", published in the early 20th century. Though Dennis's work is less well known today, his 1915 publication of The Sentimental Bloke sold 65,000 copies in its first year, and by 1917 he was the most prosperous poet in Australian history.
C. J. Dennis was born in Auburn, South Australia. His father owned hotels in Auburn, and then later in Gladstone and Laura. His mother suffered ill health, so Clarrie (as he was known) was raised initially by his great-aunts, then went away to school, Christian Brothers College, Adelaide as a teenager.
At the age of 19 he was employed as a solicitor's clerk. It was while he was working in this job that, like banker's clerk Banjo Paterson before him, his first poem was published under the pseudonym "The Best of the Six". He later went on to publish in The Worker, under his own name, and as "Den", and in The Bulletin. His collected poetry was published by Angus & Robertson.
C.J. Dennis married Margaret Herron in 1917. She published two novels and a biography of Dennis called Down the Years.
C. J. Dennis is buried in Box Hill Cemetery, Melbourne.
Wikipedia

More info about author