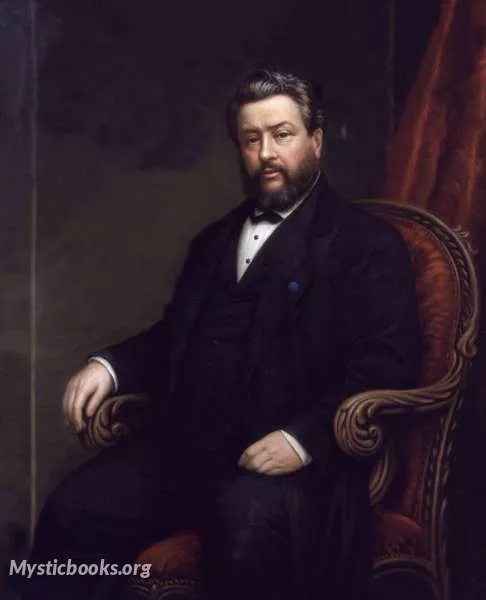 Timeline
Lifetime: 1834 - 1892 Passed: ≈ 131 years ago
Title
Pastor, Author
Country/Nationality
Britain
Wikipedia
C.H. Spurgeon
Charles Haddon Spurgeon was an English Particular Baptist preacher. Spurgeon remains highly influential among Christians of various denominations, among whom he is known as the "Prince of Preachers". He was a strong figure in the Reformed Baptist tradition, defending the 1689 London Baptist Confession of Faith, and opposing the liberal and pragmatic theological tendencies in the Church of his day.
Spurgeon was pastor of the congregation of the New Park Street Chapel (later the Metropolitan Tabernacle) in London for 38 years. He was part of several controversies with the Baptist Union of Great Britain and later he left the denomination over doctrinal convictions. In 1867, he started a charity organization which is now called Spurgeon's and works globally. He also founded Spurgeon's College, which was named after him posthumously.
Spurgeon authored sermons, an autobiography, commentaries, books on prayer, devotionals, magazines, poetry, and hymns. Many sermons were transcribed as he spoke and were translated into many languages during his lifetime. He is said to have produced powerful sermons of penetrating thought and precise exposition. His oratory skills are said to have held his listeners spellbound in the Metropolitan Tabernacle and many Christians hold his writings in exceptionally high regard among devotional literature.
Born in Kelvedon, Essex, he moved to Colchester at 10 months old. Spurgeon's conversion from nominal Congregationalism came on 6 January 1850, at age 15. His baptism followed on 3 May in the river Lark, at Isleham. Later that same year he moved to Cambridge, where he later became a Sunday school teacher. Spurgeon preached his first sermon in the winter of 1850–51 in a cottage at Teversham while filling in for a friend.
In April 1854, after preaching three months on probation and just four years after his conversion, Spurgeon, then only 19 years old, was called to the pastorate of London's famed New Park Street Chapel, Southwark (formerly pastored by the Particular Baptists Benjamin Keach, theologian John Gill and John Rippon).
On 8 January 1856, Spurgeon married Susannah, daughter of Robert Thompson of Falcon Square, London, by whom he had twin sons, Charles and Thomas born on 20 September 1857. At the end of that year, tragedy struck on 19 October 1856, as Spurgeon was preaching at the Surrey Gardens Music Hall for the first time.
Spurgeon's wife was often too ill to leave home to hear him preach. Spurgeon also suffered ill health toward the end of his life, afflicted by a combination of rheumatism, gout and Bright's disease. He often recuperated at Menton, near Nice, France, where he died on 31 January 1892. He enjoyed cigars and smoked a "F. P Del Rio y Ca." in his last days according to his grandson. Spurgeon was survived by his wife and sons. His remains were buried at West Norwood Cemetery in London, where the tomb is still visited by admirers. His son Tom became the pastor of the Metropolitan Tabernacle after his father died.