 Timeline
Lifetime: 1870 - 1942 Passed: ≈ 81 years ago
Title
Author
Country/Nationality
United States
Wikipedia
Charles Francis Horne
Charles Francis Horne was an American author. He wrote or edited more than one hundred books, mostly multi-volume history works. He was a Professor of English at City College of New York.
Horne was born in Jersey City, New Jersey. He died in Annapolis, Maryland.
Books by Charles Francis Horne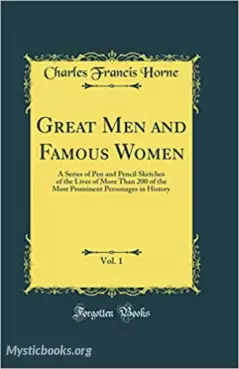 History
Autobiography
America
United States
Sketches
Great Men and Famous Women is an 8-volume work by various authors containing "A series of pen and pencil sketches of the lives of more than 200 of the most prominent personages in History." The set is edited by Charles F. Horne, a prolific American a...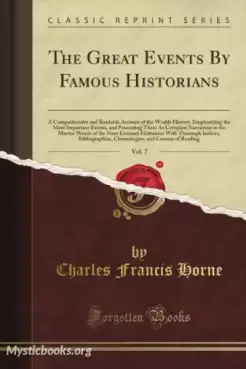 Independence
Revolution
Death
Rome
Narrative
Middle Ages
Historicity
A comprehensive and readable account of the world's history, emphasizing the more important events, and presenting these as complete narratives in the master-words of the most eminent historians. This is volume 7 of 22, covering from 1300-1438 AD .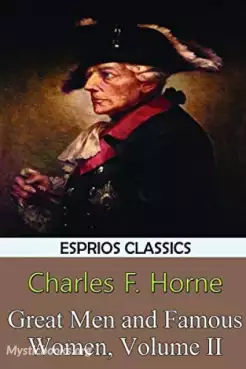 Autobiography
Life
Historicity
A collection of writings about a variety of men and women from history who were some of the most prominent people around at the time. Marshal Turenne, Charles XII Of Sweden, John Duke Of Marlborough, Prince Eugene Of Savoy, General James Wolfe and Fr...