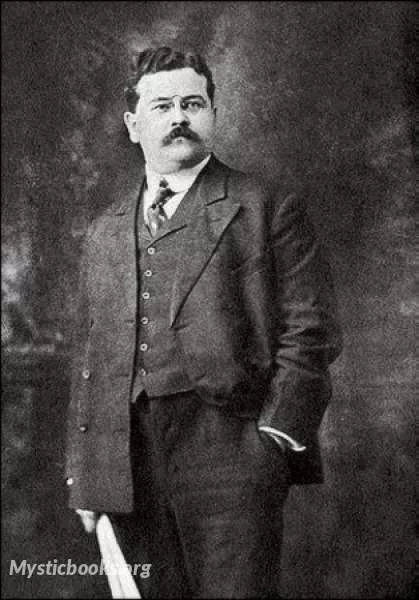 Timeline
Lifetime: 1874 - 1932 Passed: ≈ 91 years ago
Title
Anomalistics Researcher
Country/Nationality
United States
Wikipedia
Charles Hoy Fort
Charles Hoy Fort was an American writer and researcher who specialized in anomalous phenomena. The terms Fortean and Forteana are sometimes used to characterize various such phenomena. Fort's books sold well and are still in print. His work continues to inspire admirers, who refer to themselves as "Forteans", and has influenced some aspects of science fiction.
Fort's collections of scientific anomalies, including The Book of the Damned (1919), influenced numerous science fiction writers with their skepticism and as sources of ideas. "Fortean" phenomena are events which seem to challenge the boundaries of accepted scientific knowledge, and the Fortean Times (founded as The News in 1973 and renamed in 1976) investigates such phenomena.
Fort was born in Albany, New York in 1874, of Dutch ancestry. His father, a grocer, was an authoritarian and, in his unpublished autobiography Many Parts, Fort mentions the physical abuse he endured from his father. Fort's biographer, Damon Knight, suggested that his distrust of authority began in his treatment as a child. Fort developed a strong sense of independence during his early years.
As a young adult, Fort wanted to be a naturalist, collecting sea shells, minerals, and birds. Although Fort was described as curious and intelligent, he was not a good student. An autodidact, his considerable knowledge of the world was due mainly to his extensive personal reading.
At age 18, Fort left New York to embark on a world tour to "put some capital in the bank of experience". He travelled through the western United States, Scotland, and England, until becoming ill in Southern Africa. When he returned home, he was nursed by Anna Filing, whom he had known since childhood. They were married on October 26, 1896. Anna, four years older than Fort, was non-literary, a lover of movies and of parakeets. For a couple years, the newly-married couple lived in poverty in the Bronx while Fort tried to earning a living writing stories for newspapers and magazines. In 1906, he began to collect accounts of anomalies.
His uncle died in 1916, and a modest inheritance gave Fort enough money to quit his various day jobs and to write full-time. In 1917, Fort's brother Clarence died; his portion of the same inheritance was divided between Fort and Raymond.
Fort's experience as a journalist, coupled with his wit and contrarian nature, prepared him for his real-life work, ridiculing the pretensions of scientific positivism and the tendency of journalists and editors of newspapers and scientific journals to rationalize.
Fort wrote ten novels, although only one, The Outcast Manufacturers (1909), a tenement tale, was published. Reviews were mostly positive, but it was unsuccessful commercially. During 1915, Fort began to write two books, titled X and Y, the first dealing with the idea that beings on Mars were controlling events on Earth, and the second with the postulation of a sinister civilization extant at the South Pole. These books caught the attention of writer Theodore Dreiser, who tried to get them published, but to no avail. Discouraged, Fort burnt the manuscripts, but soon began work on the book that would change the course of his life, The Book of the Damned (1919), which Dreiser helped to get published. The title referred to "damned" data that Fort collected, phenomena for which science could not account and that was thus rejected or ignored.
Fort and Anna lived in London from 1924 to 1926, having relocated there so Fort could peruse the files of the British Museum. Although born in Albany, Fort lived most of his life in the Bronx. He was, like his wife, fond of movies, and would often take her from their Ryer Avenue apartment to a movie theater nearby, stopping at an adjacent newsstand for an armful of various newspapers. Fort frequented the parks near the Bronx, where he would sift through piles of clippings. He would often ride the subway down to the main Public Library on Fifth Avenue, where he would spend many hours reading scientific journals, newspapers, and periodicals from around the world. Fort also had literary friends who would gather at various apartments, including his own, to drink and talk.
Fort was rushed to Royal Hospital in The Bronx. Later that same day, Fort's publisher visited him to show him the advance copies of Wild Talents. Fort died only hours afterward, probably of leukemia. He was interred in the Fort family plot in Albany, New York. His more than 60,000 notes were donated to the New York Public Library.
Books by Charles Hoy Fort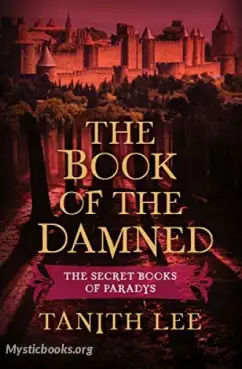 The Book of the Damned was the first published nonfiction work by American author Charles Fort (first edition 1919). Concerning various types of anomalous phenomena including UFOs, strange falls of both organic and inorganic materials from the sky, o...