 Timeline
Lifetime: 1867 - 1955 Passed: ≈ 68 years ago
Title
Canadian historian
Country/Nationality
Canada
Charles William Colby
Charles William Colby, a historian and financier, was born on March 28, 1867 in Stanstead, Quebec. He was the son of a prominent businessman and politician. After obtaining his B.A. at McGill in 1887, he continued his studies at Harvard, at which university he earned his M.A. and PhD. At the age of 26 he received an appointment as lecturer of history at McGill, and soon thereafter was promoted to the level of professor. From 1899 until 1921 he occupied t he Kingsford Chair of History. Colby then retired from teaching to look after the extensive interests which he inherited from his father. His association with McGill continued, however, as Colby served as governor of the university for several years. McGill granted him an honorary Doctorate of Laws in 1921. He died December 10, 1955 in Montreal, Quebec.
Books by Charles William Colby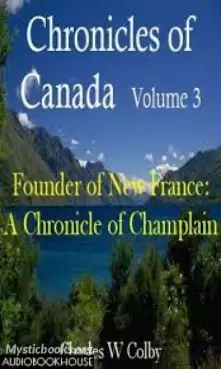 Explorer
New France
Politics
For Canada , Champlain is not alone a heroic explorer of the seventeenth century, but the founder of Quebec; and it is a rich part of our heritage that he founded New France in the spirit of unselfishness, of loyalty, and of faith. Politics
Culture
Early Modern
The Canada to which Frontenac came in 1672 was no longer the infant colony it had been when Richelieu founded the Company of One Hundred Associates. Though its inhabitants numbered less than seven thousand, the institutions under which they lived co...