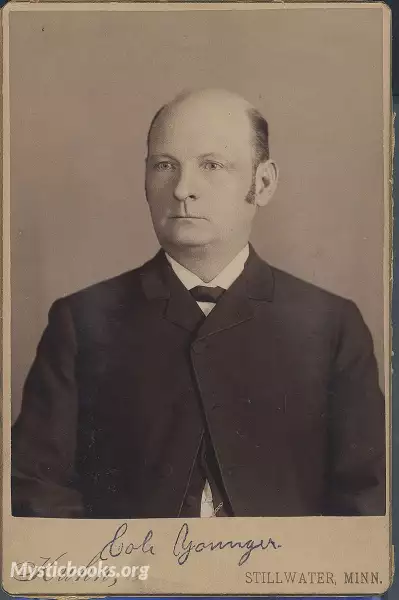 Cole Younger
Army Recruiter
Country:

United States
Lifetime: 1844 - 1916 Passed: ≈ 106 years ago
Thomas Coleman Younger was an American Confederate guerrilla during the American Civil War and later an outlaw leader with the James–Younger Gang. He was the elder brother of Jim, John and Bob Younger, who were also members of the gang.
Younger was born on January 15, 1844 on the Younger family farm in Jackson County, Missouri. He was a son of Henry Washington Younger, a prosperous farmer from Greenwood, Missouri and Bersheba Leighton Fristoe, daughter of a prominent Jackson County farmer. Cole was the seventh of fourteen children.
Bob Younger died in Stillwater prison on September 16, 1889, of tuberculosis. Cole and Jim were paroled on July 10, 1901, with the help of the prison warden. Jim committed suicide in a hotel room in St. Paul, Minnesota, on October 19, 1902. Cole wrote a memoir that portrayed himself as a Confederate avenger more than an outlaw, admitting to only one crime, that at Northfield. He lectured and toured the south with Frank James in a wild west show, The Cole Younger and Frank James Wild West Company, in 1903. On August 21, 1912, Cole declared that he had become a Christian and repented of his criminal past.
Frank James died February 18, 1915. A year later, Cole Younger died, on March 21, 1916, in his hometown of Lee's Summit, Missouri, and is buried in the Lee's Summit Historical Cemetery.
Wikipedia

More info about author