 Timeline
Lifetime: 1892 - 1956 Passed: ≈ 67 years ago
Title
Novelist, Writer, Screenwriter
Country/Nationality
United States
Wikipedia
Donald McGibney
Donald McGibney was an American novelist and screenwriter who was born in Independence, Iowa, on September 26, 1892. He attended the University of Iowa, where he studied journalism. After graduating from college, he worked as a journalist for several years before turning to writing fiction.
McGibney's first novel, 32 Caliber, was published in 1920. The novel was a critical and commercial success, and it established McGibney as a leading author of detective fiction. The novel is also notable for its portrayal of women, who are often portrayed as strong and independent characters. Evelyn Latimer is a particularly memorable character, and she is one of the most intriguing and complex characters in the novel.
He went on to write several more novels, including The Desert Calls (1922), When the Desert Calls (1922), and Woman Wise (1928).
McGibney also wrote several screenplays, including the films Two Arabian Knights (1927) and The Cat Creeps (1930). He died in 1956 at the age of 63. McGibney's work is known for its suspenseful plots, well-developed characters, and realistic portrayals of the world. He was a master of the detective genre, and his novels are still enjoyed by readers today.
Books by Donald McGibney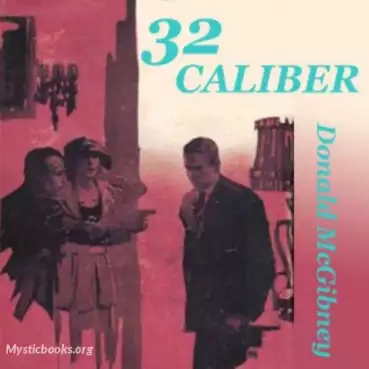 Detective
Murder
Mystery
Crimes
Jealousy
Investigative
Detective Fiction
32 Caliber is a 1920 detective novel by Donald McGibney. The novel is set in New York City and tells the story of a lawyer named John C. Blake who is hired to investigate the murder of his best friend, Harry Van Ness. Blake soon discovers that Van Ne...