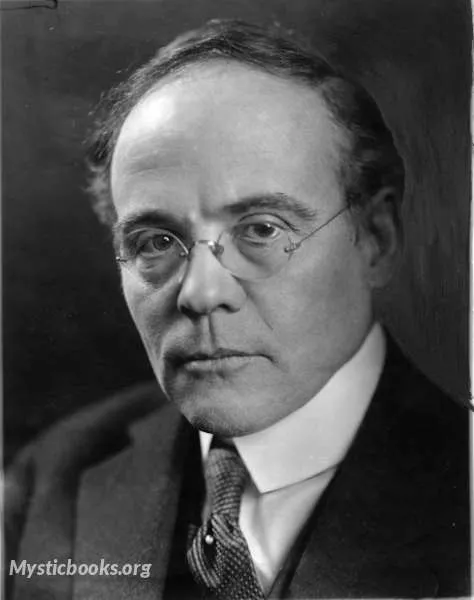 Timeline
Lifetime: 1868 - 1950 Passed: ≈ 73 years ago
Title
Poet, Biographer, Lawyer
Country/Nationality
United States
Wikipedia
Edgar Lee Masters
Edgar Lee Masters was an American attorney, poet, biographer, and dramatist. He is the author of Spoon River Anthology, The New Star Chamber and Other Essays, Songs and Satires, The Great Valley, The Serpent in the Wilderness, An Obscure Tale, The Spleen, Mark Twain: A Portrait, Lincoln: The Man, and Illinois Poems. In all, Masters published twelve plays, twenty-one books of poetry, six novels and six biographies, including those of Abraham Lincoln, Mark Twain, Vachel Lindsay, and Walt Whitman.
Masters first published his early poems and essays under the pseudonym Dexter Wallace (after his mother's maiden name and his father's middle name) until the year 1903, when he joined the law firm of Clarence Darrow. Masters began developing as a notable American poet in 1914, when he began a series of poems (this time under the pseudonym Webster Ford) about his childhood experiences in Western Illinois, which appeared in Reedy's Mirror, a St. Louis publication.
In 1915 the series was bound into a volume and re-titled Spoon River Anthology. Years later, he wrote a memorable and invaluable account of the book's background and genesis, his working methods and influences, as well as its reception by the critics, favorable and hostile, in an autobiographical article notable for its human warmth and general interest.
Although he never matched the success of his Spoon River Anthology, he did publish several other volumes of poems including Book of Verses in 1898, Songs and Sonnets in 1910, The Great Valley in 1916, Song and Satires in 1916, The Open Sea in 1921, The New Spoon River in 1924, Lee in 1926, Jack Kelso in 1928, Lichee Nuts in 1930, Gettysburg, Manila, Acoma in 1930, Godbey, sequel to Jack Kelso in 1931, The Serpent in the Wilderness in 1933, Richmond in 1934, Invisible Landscapes in 1935, The Golden Fleece of California in 1936, Poems of People in 1936, The New World in 1937, and More People in 1939. Two of his later volumes were published by the Decker Press after its founder, James Decker, asked Masters for permission to print his work; Masters agreed and Illinois Poems was published in 1941 and Along the Illinois was released in 1942.
Books by Edgar Lee Masters "Spoon River Anthology" is a collection of free verse epitaphs written by Edgar Lee Masters, published in 1915. The book is a collection of short, free-verse poems that are spoken by the dead residents of the fictional Spoon River. The poems give voi...