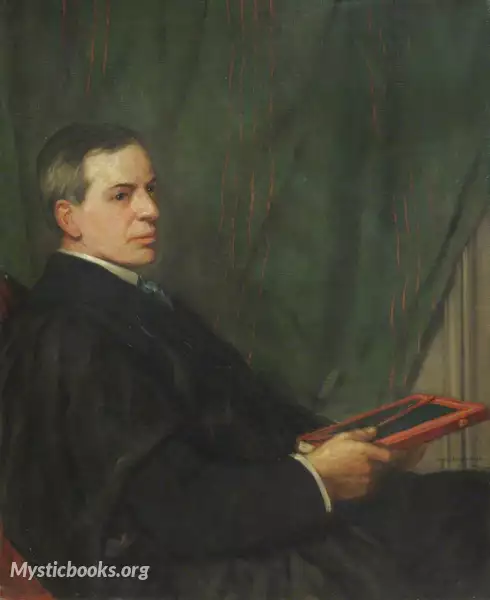 Edward Granville Browne
Iranologist
Country:

British
Lifetime: 1862 - 1926 Passed: ≈ 97 years ago
Edward Granville Browne was a British Iranologist. He published numerous articles and books, mainly in the areas of history and literature.
Browne was born in Stouts Hill, Uley, Gloucestershire, England, the son of civil engineer Benjamin Chapman Browne and his wife, Annie. He was educated at Trinity College, Glenalmond, Burnside's School in Berkshire, Eton College, and the Newcastle College of Physical Science. He then read natural sciences at Pembroke College, Cambridge. He also studied Arabic with Edward Henry Palmer and William Wright, Persian with Edward Byles Cowell, and Turkish with Sir James Redhouse, motivated by an interest in the Turkish people. After graduating in 1882 he travelled to Constantinople.
Browne then spent a further two years at University of Cambridge studying the languages of India (defined then as Hindustani, Sanskrit, Persian, and Arabic) and also gained an M.B. in London. In 1887 he was made a Fellow of Pembroke, and then paid an extended visit to Iran. He returned to become a university lecturer in Persian. In April 1902 he was elected Sir Thomas Adams's Professor of Arabic at the University of Cambridge. Browne was mainly responsible for the creation at Cambridge of a school of living languages of Asia, in connection with the training of candidates for the Egyptian and Sudanese civil services, and the Lebanese consular service. He was on his sixtieth birthday the recipient of a large Festschrift.
Browne married Alice Caroline, daughter of Francis Henry Blackburne Daniell in 1906, and had two sons. The judge Sir Patrick Browne was his son. He died in 1926 in Cambridge.
Wikipedia

More info about author