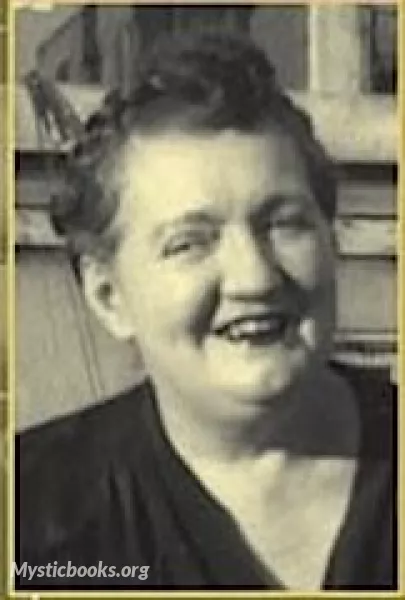 Elisabeth Sanxay Holding
Novelist, Writer
Country:

United States
Lifetime: 1889 - 1955 Passed: ≈ 68 years ago
Elisabeth Sanxay Holding was a renowned American author who made a significant contribution to the crime fiction genre. Born on April 13, 1889, in Brooklyn, New York, Holding grew up in a wealthy family and attended private schools throughout her childhood.
Holding began her writing career in the 1920s, publishing her first novel, "The Unlit Lamp," in 1924. However, it was her crime fiction that gained her fame and recognition. She was known for her gripping and suspenseful novels, which often featured strong, independent female protagonists who defied traditional gender roles.
Holding's most famous work is "The Blank Wall," published in 1947, which was later adapted into the film "The Reckless Moment" starring James Mason and Joan Bennett. The novel follows the story of a housewife named Lucia Holley, who becomes embroiled in a dangerous criminal underworld while trying to protect her family.
Holding's writing philosophy focused on creating believable and relatable characters, and she often explored themes such as morality, justice, and the human condition in her work. Her writing style was characterized by its simplicity and realism, with a focus on the inner thoughts and emotions of her characters.
Elisabeth Sanxay Holding passed away in 1955 at the age of 66. Although her contributions to the crime fiction genre have often been overlooked in favor of her male contemporaries, Holding's work remains relevant and timeless. Her influence can be seen in the works of modern-day crime writers such as Sara Paretsky and Sue Grafton.
One fun fact about Holding is that she was a prolific writer, publishing over 20 novels and numerous short stories throughout her career. Despite this, she remained relatively unknown outside of literary circles during her lifetime. However, her work has since been rediscovered and celebrated for its masterful storytelling and contribution to the crime fiction genre.
In conclusion, Elisabeth Sanxay Holding was a talented and influential American author whose contributions to the crime fiction genre continue to be recognized today. Her focus on creating believable and relatable characters and exploring complex themes has earned her a place in literary history. Her work remains a testament to her writing philosophy and a testament to the power of storytelling.
Wikipedia

More info about author