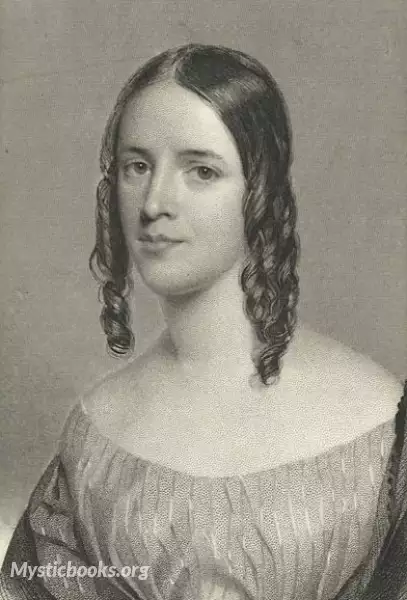 Timeline
Lifetime: 1818 - 1877 Passed: ≈ 146 years ago
Title
Writer , Historian
Country/Nationality
United States
Wikipedia
Elizabeth F. Ellet
Elizabeth Fries Lummis Ellet was an American writer, historian and poet. She was the first writer to record the lives of women who contributed to the American Revolutionary War.
Born Elizabeth Fries Lummis, in New York, she published her first book, Poems, Translated and Original, in 1835. She married the chemist William Henry Ellet and the couple moved to South Carolina. She had published several books and contributed to multiple journals. In 1845, she moved back to New York and took her place in the literary scene there. She was involved with a public scandal involving Edgar Allan Poe and Frances Sargent Osgood and, later, another involving Rufus Wilmot Griswold. Ellet's most important work, The Women of the American Revolution, was published in 1845. The three volume book profiled the lives of patriotic women in the early history of the United States. She continued writing until her death in 1877.
Elizabeth Fries Lummis was born in Sodus Point, New York, on October 18, 1818. Her mother was Sarah Maxwell the daughter of American Revolutionary War captain John Maxwell. During the Revolution, John Maxwell was lieutenant of the first company raised in Sussex County, New Jersey. He was promoted to captain and attached to the Second Regiment Hunterdon County Militia. He was also a captain in Colonel Spencer's regiment of the Continental Army from February 7, 1777, to April 11, 1778. He later joined the army of General George Washington as captain of a company of 100 volunteers known as Maxwell's Company.
Her father was William Nixon Lummis a prominent physician who studied medicine in Philadelphia under the famous Dr. Benjamin Rush. In the early part of 1800, Dr. Lummis left Philadelphia and purchased the Pulteney estate in Sodus Point, Wayne County, New York. Elizabeth Lummis attended Aurora Female Seminary in Aurora, New York, where she studied, among other subjects, French, German and Italian. Her first published work, at age 16, was a translation of Silvio Pellico's Euphemio of Messina.
In 1850, Ellet and her husband relocated to New York, where he spent his final years as a chemical consultant for the Manhattan Gas Company.
Ellet became involved with the divorce case between Rufus Griswold and his second wife, Charlotte Myers, in 1852. Ellet and Ann S. Stephens wrote to Myers telling her not to allow the divorce, as well as to Harriet McCrillis, who intended to marry Griswold after the divorce, to end her relationship with him. After it was granted, Ellet and Stephens continued writing to Myers and persuaded her to repeal the divorce on September 23, 1853. On February 24, 1856, the appeal went to court, with Ellet and Stephens providing lengthy testimony against Griswold's character. Neither Griswold nor Myers attended and the appeal was dismissed. When Griswold died in 1857, Sarah Anna Lewis, a friend and writer, suggested that Ellet had worsened Griswold's illness and that she "goaded Griswold to his death".
In 1857, Ellet replaced Ann Stephens as literary editor of the New York Evening Express. Ellet's husband died two years later in 1859. She continued to write, and, although they had no children, she promoted charities for impoverished women and children by speaking in public to raise funds. An Episcopalian most of her life, she converted to Catholicism in her later years. She died of Bright's disease in New York City on June 3, 1877, and was buried beside her husband at Green-Wood Cemetery in Brooklyn.
Books by Elizabeth F. Ellet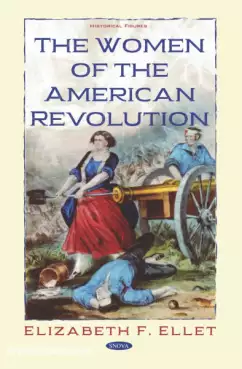 Revolution
Spirit
Autobiography
Desert
Sacrifice
America
Modern
Patriotism
United States
Their patriotic sacrifices were made with an enthusiasm that showed the earnest spirit ready on every occasion to appear in generous acts. Some gave their own property, and went from house to house to solicit contributions for the army. Colors were e...