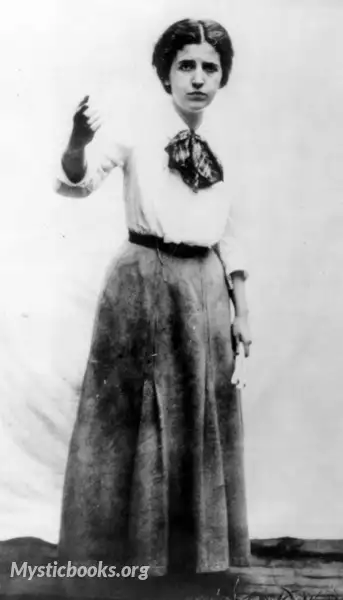 Timeline
Lifetime: 1890 - 1964 Passed: ≈ 58 years ago
Title
Labor leader , Activist
Country/Nationality
United States
Wikipedia
Elizabeth Gurley Flynn
Elizabeth Gurley Flynn was a labor leader, activist, and feminist who played a leading role in the Industrial Workers of the World (IWW). Flynn was a founding member of the American Civil Liberties Union and a visible proponent of women's rights, birth control, and women's suffrage. She joined the Communist Party USA in 1936 and late in life, in 1961, became its chairwoman. She died during a visit to the Soviet Union, where she was accorded a state funeral with processions in the Red Square attended by over 25,000 people.
In 1907, Flynn met a Minnesota local organizer for the Industrial Workers of the World, J. A. Jones. He was sixteen years older than she, but Flynn stated in her autobiography, "I fell in love with him and we were married in January 1908." The union produced two sons, John Vincent who died a few days after birth, and Fred Flynn, born 19 May 1910 (he died in 1940).
Flynn died in the Soviet Union on September 5, 1964, at age 74.
The Soviet government gave Flynn a state funeral in Red Square with over 25,000 people attending. In accordance with her wishes, Flynn's remains were flown to the United States for burial in Chicago's Waldheim Cemetery, near the graves of Eugene Dennis, Bill Haywood, Emma Goldman, and the Haymarket Riot Martyrs.
Books by Elizabeth Gurley Flynn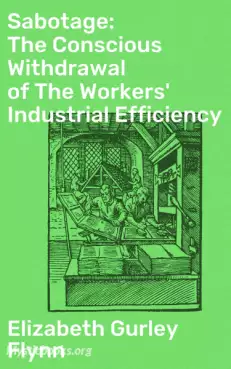 Social Satire
Women's Rights
Efficiency
Social criticism
Education
Industrial
Socialism
Feminist Literature
America
Hard work
Femininity
Feminism
Communism
United States
Elizabeth Gurley Flynn was a leading American socialist and feminist. Her book "Sabotage, the conscious withdrawal of the workers' industrial efficiency" was written to explain the utility and legality of sabotage.