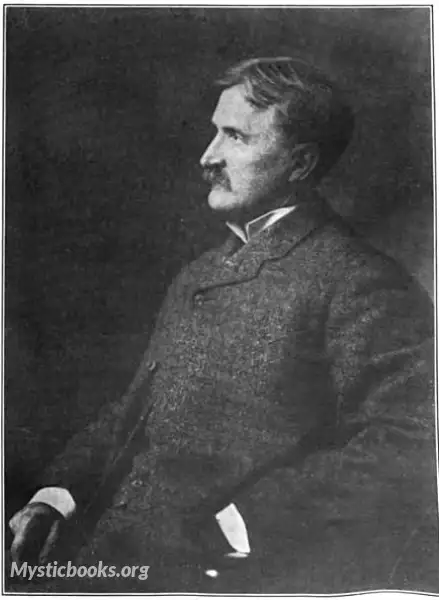 Timeline
Lifetime: 1857 - 1923 Passed: ≈ 100 years ago
Title
Author
Country/Nationality
United States
Wikipedia
Emerson Hough
Emerson Hough was an American author best known for writing western stories and historical novels. His early works included Singing Mouse Stories and Story of the Cowboy. He was well known for his 1902 historical novel The Mississippi Bubble. Many of his works have been adapted into films and serial films.
Hough was born in Newton, Iowa on June 28, 1857. He was in Newton High School's first graduating class of three in 1875. He graduated from the University of Iowa with a bachelor's degree in philosophy in 1880 and later studied law and was admitted to the bar in 1882. His first article, "Far From The Madding Crowd," was published in Forest and Stream in 1882.
He moved to White Oaks, New Mexico, practiced law there, and wrote for the White Oaks newspaper Golden Era for a year and a half, returning to Iowa when his mother was ill. He later wrote Story of the Outlaw, A Study of the Western Desperado, which included profiles of Billy the Kid and Pat Garrett. Hough moved to New Mexico after Garrett shot Billy the Kid, and he became a friend of Garrett. He wrote for various newspapers in Des Moines, Iowa, Sandusky, Ohio, Chicago, Illinois, St. Louis, Missouri, and Wichita, Kansas. In 1889 he got a position as western editor of Forest and Stream, editing the "Chicago and the West" column. He was hired by George Bird Grinnell, the owner of Field and Stream, who founded the Audubon Society in 1886 which, along with Theodore Roosevelt's Boone and Crockett Club, was a leader in the conservation movement.
He married Charlotte Chesebro of Chicago in 1897 and made that city his home. During World War I, he served as a captain with the Intelligence Service. He died in Evanston, Illinois, on April 30, 1923, a week after seeing the Chicago premiere of the movie The Covered Wagon, based on his 1922 book. Covered Wagon was his biggest best-selling novel since Mississippi Bubble in 1902. North of 36, another Hough novel, later became a popular silent film as well, "making him one of the first Western authors to enter into the motion picture industry." He is buried in Galesburg, Illinois.
Asked in 1918 to provide some details of his own life, he replied in the context of World War I: "This is no time for autobiography of men of letters. This is the day of biography for men who have been privileged to act in the great scenes of today. It is the time for boys of 23. At least we can bless them and back them the best we know. I will not tell about myself. It is of no consequence." Hough died in Evanston on April 30, 1923.
Hough's hometown, Newton, Iowa, has honored him in several ways. A school named for him opened in 1926. Emerson Hough Elementary School was listed on the National Register of Historic Places in 2002. His boyhood home bears a marker provided by the Daughters of the American Revolution. The school grounds include a playground with a western theme called Fort Emerson Hough. The local chapter of the Izaak Walton League also bears his name, as does a street, Emerson Hough Avenue, in Lambs Grove, Iowa, a suburb of Newton.
In March 2010, the school board voted to close Emerson Hough Elementary School. Efforts to prevent its closure included a fund raising and a Facebook page. Although the building was closed to students, it was still in use serving as the school's administration complex, the alternative high school Basics and Beyond, the AEA and the Newton preschool program. Before the start of the 2016 - 2017 school year, board members reconfigured the district's buildings to allow for four K-4 elementary schools and a 5-8 middle school. The move included reopening Emerson Hough Elementary School as a school.
Books by Emerson Hough Children
Nature
Myths
Childhood
Legends
Mountains
The singing mouse tells tales of nature in songs. This book is for those who want to know how the mountains ate up the plains, what the waters said or where the city went.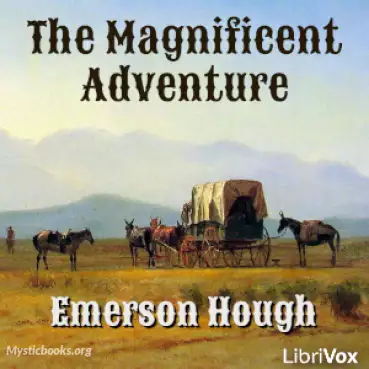 Mystery
Action
Expedition
Writing
Fun
"The Magnificent Adventure" in 1916 was set at the time of the Louisiana Purchase and the Lewis and Clark Expedition. This fictional story is brimming with adventure and action, having to do with a gallant gentleman and is written well as Emerson Hou...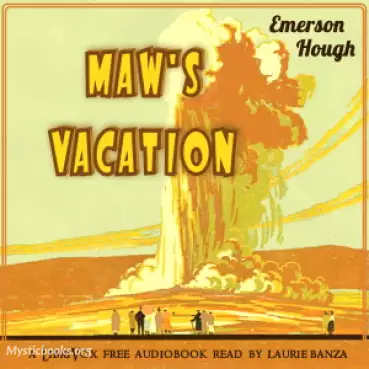 Family
Love
Escape
Adventure
Summer
Peace
Rural Life
It is a heartwarming and humorous account of a family's summer vacation and the unexpected adventures they encounter. The story follows the Grigsby family, who decide to take a break from their busy lives in the city and spend the summer in the peac...