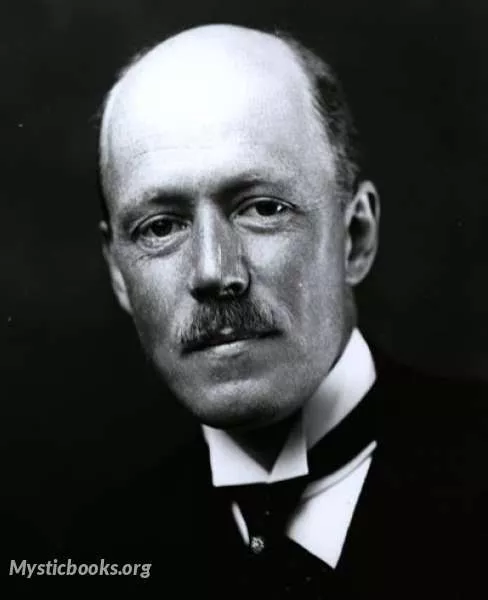 Timeline
Lifetime: 1882 - 1945 Passed: ≈ 77 years ago
Title
Civil Servant, Writer
Country/Nationality
United States
Wikipedia
E.R. Eddison
Eric Rücker Eddison was an English civil servant and author, writing epic fantasy novels under the name E. R. Eddison. His notable works include The Worm Ouroboros (1922) and the Zimiamvian Trilogy (1935–1958).
Born in Adel, Leeds, Eddison's early education came from a series of private tutors, whom he shared with the young Arthur Ransome. Ransome recalls Eddison's daring and Machiavellian methods of getting rid of unpopular teachers in his autobiography. Afterwards Eddison was educated at Eton and Trinity College, Oxford and joined the Board of Trade in 1906, retiring in 1938 to work full-time on his fiction. He was also a member of the Viking Society for Northern Research During a distinguished career he was appointed a Companion of the Order of St. Michael and St. George in 1924 and a Companion of the Order of the Bath in 1929 for public service with the Board of Trade. He and his wife, Molly Eddison, had one child, a daughter. Their son-in-law, Kenneth Hesketh Higson, a Royal Air Force pilot, died in an air fight over Italy in the Second World War
Eddison is best known for the early romance The Worm Ouroboros (1922) and for three volumes set in the imaginary world Zimiamvia, known as the Zimiamvian Trilogy: Mistress of Mistresses (1935), A Fish Dinner in Memison (1941), and The Mezentian Gate (1958).
Eddison was an occasional member of the Inklings, an informal literary discussion group associated with the University of Oxford, and his early works of high fantasy drew strong praise from J. R. R. Tolkien and C. S. Lewis, both of whom were also members of the group. Later, these early works would also draw praise from Ursula K. Le Guin Tolkien generally approved Eddison's literary style, but found the underlying philosophy unpleasant and unattractive; while Eddison in turn thought Tolkien's views "soft". Other admirers of Eddison's work included James Stephens, who wrote the introduction to the 1922 edition; James Branch Cabell, who provided a foreword for the 1926 American edition; Robert Silverberg, who described The Worm Ouroboros as "the greatest high fantasy of them all"; and Clive Barker
Books by E.R. Eddison Battle
Heroic
Kingdom
Mercury
The Worm Ouroboros is a heroic high fantasy novel by English writer E. R. Eddison, first published in 1922. The book describes the protracted war between the domineering King Gorice of Witchland and the Lords of Demonland in an imaginary world that a...