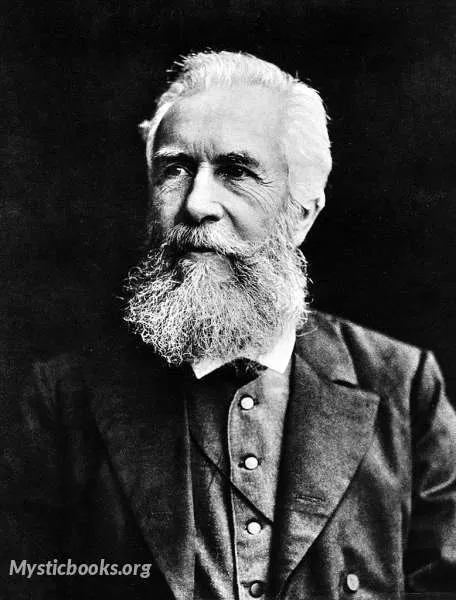 Timeline
Lifetime: 1834 - 1919 Passed: ≈ 104 years ago
Title
German Zoologist, Naturalist, Eugenicist
Country/Nationality
Germany
Wikipedia
Ernst Haeckel
Ernst Heinrich Philipp August Haeckel was a German zoologist, naturalist, eugenicist, philosopher, physician, professor, marine biologist, and artist who discovered, described and named thousands of new species, mapped a genealogical tree relating all life forms, and coined many terms in biology, including ecology, phylum, phylogeny, and Protista. Haeckel promoted and popularised Charles Darwin's work in Germany and developed the influential but no longer widely held recapitulation theory ("ontogeny recapitulates phylogeny") claiming that an individual organism's biological development, or ontogeny, parallels and summarises its species' evolutionary development, or phylogeny.
Haeckel was also a promoter of scientific racism and embraced the idea of Social Darwinism.
Ernst Haeckel was born on 16 February 1834, in Potsdam (then part of the Kingdom of Prussia). In 1852 Haeckel completed studies at the Domgymnasium, the cathedral high-school of Merseburg. He then studied medicine in Berlin and Würzburg, particularly with Albert von Kölliker, Franz Leydig, Rudolf Virchow (with whom he later worked briefly as assistant), and with the anatomist-physiologist Johannes Peter Müller (1801–1858). Together with Hermann Steudner he attended botany lectures in Würzburg. In 1857 Haeckel attained a doctorate in medicine, and afterwards he received the license to practice medicine. The occupation of physician appeared less worthwhile to Haeckel after contact with suffering patients.
Ernst Haeckel studied under Karl Gegenbaur at the University of Jena for three years, earning a habilitation in comparative anatomy in 1861, before becoming a professor of zoology at the University at Jena, where he remained for 47 years, from 1862 to 1909. Between 1859 and 1866 Haeckel worked on many phyla, such as radiolarians, poriferans (sponges) and annelids (segmented worms). During a trip to the Mediterranean, Haeckel named nearly 150 new species of radiolarians.
In 1864, his beloved first wife, Anna Sethe, died. Haeckel dedicated some species of jellyfish of particular beauty (such as Desmonema annasethe) to his unforgettable wife.
From 1866 to 1867 Haeckel made an extended journey to the Canary Islands with Hermann Fol. On 17 October 1866 he arrived in London. Over the next few days he met Charles Lyell, and visited Thomas Huxley and family at their home. On 21 October he visited Charles Darwin at Down House in Kent. In 1867 he married Agnes Huschke. Their son Walter was born in 1868, their daughters Elizabeth in 1871 and Emma in 1873. In 1869 he traveled as a researcher to Norway, in 1871 to Croatia (where he lived on the island of Hvar in a monastery), and in 1873 to Egypt, Turkey, and Greece. In 1907 he had a museum built in Jena to teach the public about evolution. Haeckel retired from teaching in 1909, and in 1910 he withdrew from the Evangelical Church of Prussia.
On the occasion of his 80th birthday celebration he was presented with a two-volume work entitled Was wir Ernst Haeckel verdanken (What We Owe to Ernst Haeckel), edited at the request of the German Monistenbund by Heinrich Schmidt of Jena.
Haeckel's wife, Agnes, died in 1915, and he became substantially frailer, breaking his leg and arm. He sold his "Villa Medusa" in Jena in 1918 to the Carl Zeiss foundation, which preserved his library. Haeckel died on 9 August 1919.
Haeckel became the most famous proponent of Monism in Germany.
Books by Ernst Haeckel Evolution
Religion
Science
The Riddle of the Universe is the philosophical work of Ernst Haeckel, eminent biologist, in which he explores the meaning of life, the nature of reality, and the connection between physiology and thought.