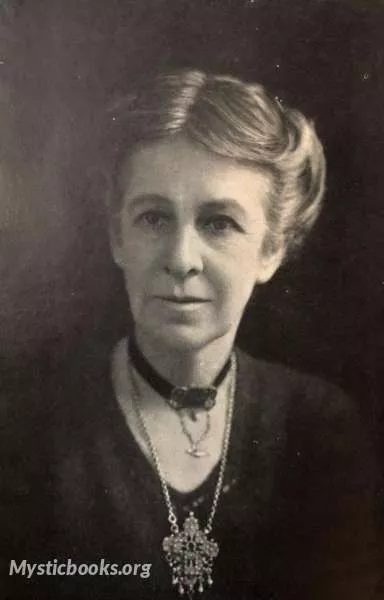 Evelyn Underhill
Novelist, Writer
Country:

England
Lifetime: 1875 - 1941 Passed: ≈ 81 years ago
Evelyn Underhill was an English Anglo-Catholic writer and pacifist known for her numerous works on religion and spiritual practice, in particular Christian mysticism.
In the English-speaking world, she was one of the most widely read writers on such matters in the first half of the 20th century. No other book of its type matched that of her best-known work, Mysticism, published in 1911.
Underhill was born in Wolverhampton. She was a poet and novelist as well as a pacifist and mystic. Both her father and her husband were writers (on the law), London barristers, and yachtsmen. She and her husband, Hubert Stuart Moore, grew up together and were married on 3 July 1907. The couple had no children. She travelled regularly within Europe, primarily Switzerland, France and Italy, where she pursued her interests in art and Catholicism, visiting numerous churches and monasteries. Neither her husband (a Protestant) nor her parents shared her interest in spiritual matters.
Underhill came of age in the Edwardian era, at the turn of the 20th century and, like most of her contemporaries, had a decided romantic bent. The enormous excitement in those days was mysteriously compounded of the psychic, the psychological, the occult, the mystical, the medieval, the advance of science, the apotheosis of art, the rediscovery of the feminine, the unashamedly sensuous, and the most ethereally "spiritual".
Underhill was educated at home, except for three years at a private school in Folkestone, and subsequently read history and botany at King's College London. She was conferred with an honorary Doctorate of Divinity from Aberdeen University and made a fellow of King's College. She was the first woman to lecture to the clergy in the Church of England as well as the first woman officially to conduct spiritual retreats for the Church.
Before undertaking many of her better known expository works on mysticism, she first published a small book of satirical poems on legal dilemmas, The Bar-Lamb's Ballad Book, which received a favorable welcome. Underhill then wrote three highly unconventional though profoundly spiritual novels. Like Charles Williams and later, Susan Howatch, Underhill uses her narratives to explore the sacramental intersection of the physical with the spiritual. She then uses that sacramental framework very effectively to illustrate the unfolding of a human drama. Her novels are entitled The Grey World (1904), The Lost Word (1907), and The Column of Dust (1909). In her first novel, The Grey World, described by one reviewer as an extremely interesting psychological study, the hero's mystical journey begins with death, and then moves through reincarnation, beyond the grey world, and into the choice of a simple life devoted to beauty, reflecting Underhill's own serious perspective as a young woman.
Wikipedia

More info about author