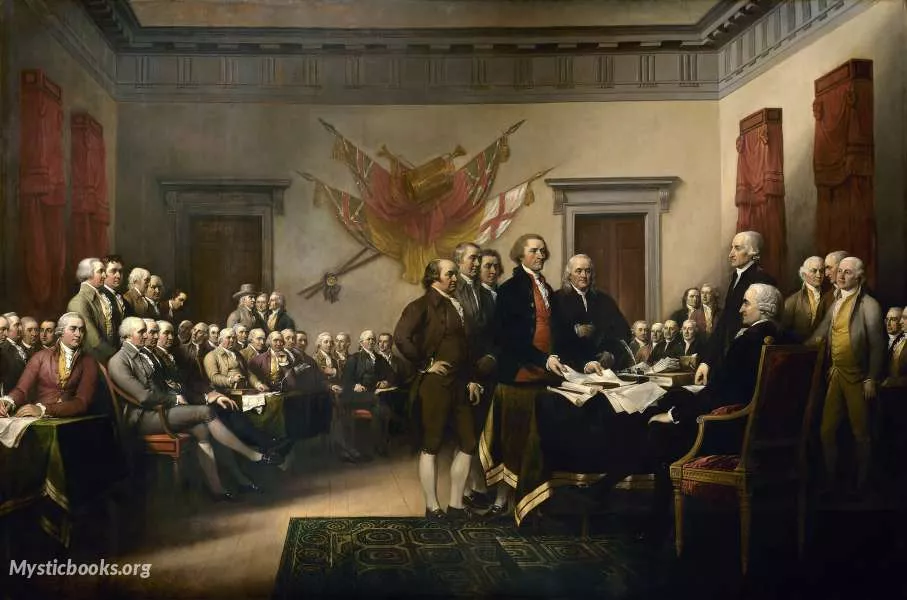 Title
Leaders
Country/Nationality
Unknown
Wikipedia
Founding Fathers of the United States
The Founding Fathers of the United States, or simply the Founding Fathers or Founders, were a group of American leaders who united the Thirteen Colonies, led the war for independence from Great Britain, and built a frame of government for the new United States of America upon republican principles during the latter decades of the 18th century.
Historian Richard B. Morris in 1973 identified the following seven figures as key Founding Fathers: John Adams, Benjamin Franklin, Alexander Hamilton, John Jay, Thomas Jefferson, James Madison, and George Washington based on the critical and substantive roles they played in the formation of the country's new government. Adams, Jefferson, and Franklin were members of the Committee of Five that drafted the Declaration of Independence. Hamilton, Madison, and Jay were authors of The Federalist Papers, advocating ratification of the Constitution. The constitutions drafted by Jay and Adams for their respective states of New York (1777) and Massachusetts (1780) were heavily relied upon when creating language for the U.S. Constitution. Jay, Adams, and Franklin negotiated the Treaty of Paris (1783) that would end the American Revolutionary War. Washington was Commander-in-Chief of the Continental Army and was president of the Constitutional Convention. All held additional important roles in the early government of the United States, with Washington, Adams, Jefferson, and Madison serving as president. Jay was the nation's first chief justice, Hamilton was the first Secretary of the Treasury, and Franklin was America's most senior diplomat, and later the governmental leader of Pennsylvania.
The term Founding Fathers is sometimes more broadly used to refer to the Signers of the embossed version of the Declaration of Independence in 1776, although four significant founders – George Washington, John Jay, Alexander Hamilton, and James Madison – were not signers. Signers is not to be confused with the term Framers; the Framers are defined by the National Archives as those 55 individuals who were appointed to be delegates to the 1787 Constitutional Convention and took part in drafting the proposed Constitution of the United States. Of the 55 Framers, only 39 were signers of the Constitution. Two further groupings of Founding Fathers include: 1) those who signed the Continental Association, a trade ban and one of the colonists' first collective volleys protesting British control and the Intolerable Acts in 1774, and 2) those who signed the Articles of Confederation, the first U.S. constitutional document.
The phrase Founding Fathers is a 20th-century appellation, coined by Warren G. Harding in 1916.
Books by Founding Fathers of the United States