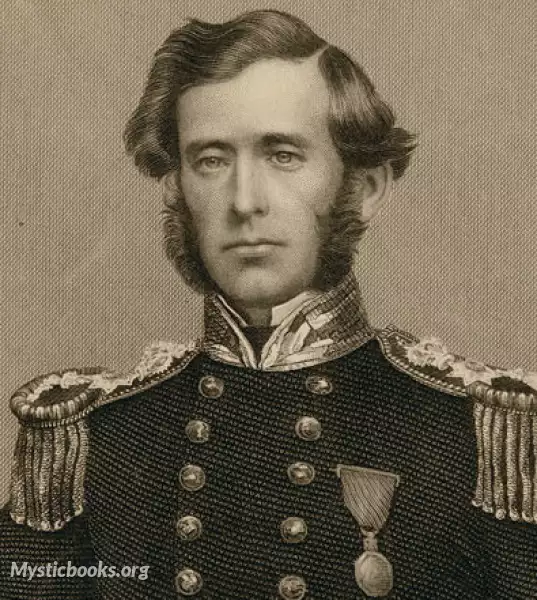 Timeline
Lifetime: 1819 - 1907 Passed: ≈ 116 years ago
Title
Explorer
Country/Nationality
British
Wikipedia
Francis McClintock
Sir Francis Leopold McClintock was an Irish explorer in the British Royal Navy, known for his discoveries in the Canadian Arctic Archipelago. He confirmed explorer John Rae's controversial report gathered from Inuit sources on the fate of Franklin's lost expedition, the ill-fated Royal Navy undertaking commanded by Sir John Franklin in 1845 attempting to be the first to traverse the Northwest Passage.
McClintock's report was received more favorably than that of Rae, who was shunned and denied recognition for having discovered the lost expedition's fate. Rae's report ultimately guided McClintock to the correct area to conduct a search. McClintock also stirred controversy with his claim that Franklin, before his death, had essentially discovered the Northwest Passage, while in reality he had not. Rae, with his discovery of Rae Strait, had discovered the real ice-free passage through North America's Arctic archipelago.
Francis Leopold McClintock was born on 8 July 1819, one of 14 children of Henry McClintock, a collector of customs at Dundalk in County Louth, Ireland, and his wife Elizabeth Melesina née Fleury. He was the second oldest son, although the eldest died as an infant.
The family was well connected; McClintock's uncle, John McClintock, was a Member of Parliament for County Louth and owned Drumcar House.
In 1835, McClintock became a member of the Royal Navy as a gentleman volunteer, and joined a series of searches for Sir John Franklin between 1848 and 1859. He mastered travel through the manhauling of sledges, which remained the standard practice when it came to overland travel in icy territory in the Royal Navy – until the death of Robert Falcon Scott in his bid to reach the South Pole in 1912.
In 1848, McClintock accompanied James Clark Ross on his survey of Somerset Island. As part of Captain Henry Kellett's expedition from 1852 to 1854, McClintock travelled 1,400 miles by sled and discovered 800 miles of previously unknown coastline.
In 1860, McClintock took command of the paddle steamer Bulldog as part of an expedition to determine the feasibility of carrying a telegraph line from Europe to America via the Faroe Islands, Iceland, and Greenland. The Fox, commanded by Allen Young who had already accompanied McClintock on the search Franklin as sailing master, also took part. The northern telegraph route was a proposition by Colonel Taliaferro Shaffner. Although McClintock reported in favour of executing the plan, it never came to fruition.
From 1865 to 1868, McClintock was appointed Commodore Jamaica Division, and he superintended Jamaica Dockyard. From 1872 to 1877, McClintock was admiral-superintendent of Portsmouth Dockyard. In 1879, he was appointed commander-in-chief of the North America and West Indies Station aboard the flagship HMS Northampton. McClintock retired from the Royal Navy in 1884 as a rear admiral. He died on 17 November 1907 and was buried at Kensington Cemetery.
Books by Francis McClintock Ship
Sea
Voyage
Exploration
Travel
Weather
Island
Sea stories
It is fascinating to learn about 19th Century men who braved extreme elements of cold and ice for months at a time. In ways most modern men would not, they accepted daily discomforts and the close possibility of their own demise with equanimity. Thes...