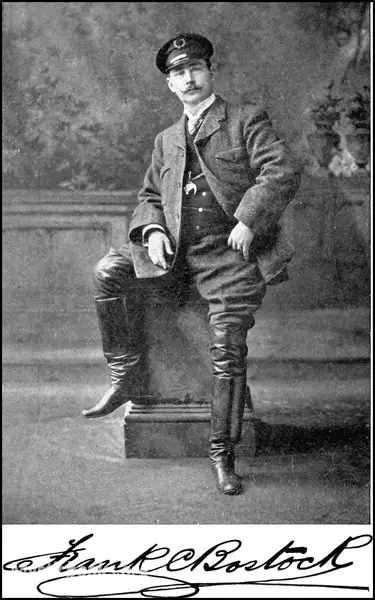 Frank Charles Bostock
Entrepreneur, Animal Trainer
Country:

England
Lifetime: 1866 - 1912 Passed: ≈ 110 years ago
Francis Charles Bostock was an English entrepreneur and animal trainer, who represented the touring section of the Bostock and Wombwell Menagerie. He toured Europe and America and in the latter he was known as "The Animal King". At death he was called "England's Greatest Showman".
Bostock was born on 10 September 1866, the seventh child of James William Bostock (1814-1878) and his wife Emma Wombwell (1834-1904, granddaughter of George Wombwell). His father had left his father's farm in Horton, Staffordshire in 1832 when his father remarried and James had joined Wombwell's Travelling Menagerie as a wagoner and animal handler in 1838. He then became the menagerie's agent, obtaining Royal Command Performances at Windsor Castle in 1847 and 1854. His parents had married in 1852 when James was 38 and Emma was 18.
Wombwell's Menagerie had been bought by a Mrs Edmond on or before Wombwell's death in 1850. Bostock was born into this travelling show and his father detached himself from Mrs Edmonds in 1867 and set up "Bostock & Wombwell" (embracing his wife's surname and revitalising the well known name of Wombwell). When James died in 1878, Emma continued as manager and owner of the show. Bostock's older brother, Edward Henry Bostock, bought out the show in 1889.
Bostock died at Kensington Mansions in the Earls Court district of London on 8 October 1912 and was buried at Abney Park Cemetery in London on 14 October. A unique tombstone featuring a sculpture of reclining lion was added the following year. The tomb echo the design of George Wombwell in Highgate Cemetery. At the time of Bostock's death he owned over 1000 animals and owned amusement parks in Europe, America, South Africa and Australia.
Wikipedia

More info about author