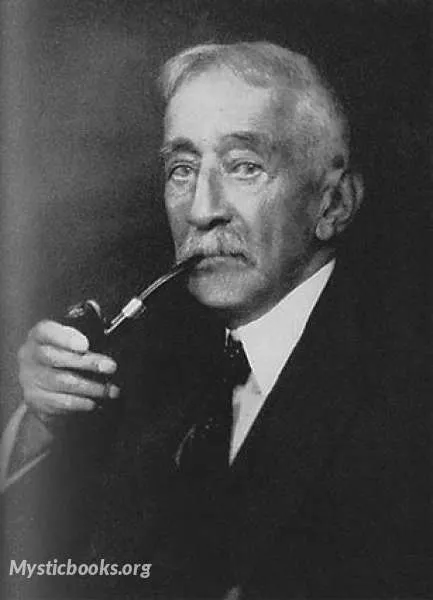 Timeline
Lifetime: 1849 - 1938 Passed: ≈ 85 years ago
Title
Anthropologist, Historian, Naturalist, Writer
Country/Nationality
United States
Wikipedia
George B. Grinnell
George Bird Grinnell was an American anthropologist, historian, naturalist, and writer. Grinnell was born in Brooklyn, New York, and graduated from Yale University with a B.A. in 1870 and a Ph.D. in 1880. Originally specializing in zoology, he became a prominent early conservationist and student of Native American life. Grinnell has been recognized for his influence on public opinion and work on legislation to preserve the American bison. Mount Grinnell in Glacier National Park in Montana is named after Grinnell.
Grinnell had extensive contact with the terrain, animals and Native Americans of the northern plains, starting with being part of the last great hunt of the Pawnee in 1872. He spent many years studying the natural history of the region. As a graduate student, he accompanied Lieutenant Colonel George Armstrong Custer's 1874 Black Hills expedition as a naturalist. He declined a similar appointment to the ill-fated 1876 Little Big Horn expedition.
In 1875, Colonel William Ludlow, who had been part of Custer's gold exploration effort, invited Grinnell to serve as naturalist and mineralogist on an expedition to Montana and the newly established Yellowstone Park. Grinnell prepared an attachment to the expedition's report, in which he documented the poaching of buffalo, deer, elk and antelope for hides. "It is estimated that during the winter of 1874-1875, not less than 3,000 Buffalo and mule deer suffer even more severely than the elk, and the antelope nearly as much." His experience in Yellowstone led Grinnell to write the first of many magazine articles dealing with conservation, the protection of the buffalo, and the American West.
Grinnell made hunting trips to the St. Mary Lakes region of what is now Glacier National Park in 1885, 1887 and 1891 in the company of James Willard Schultz, the first professional guide in the region. During the 1885 visit, Grinnell and Schultz while traveling up the Swiftcurrent valley observed the glacier that now bears his name. Along with Schultz, Grinnell participated in the naming of many features in the Glacier region. He was later influential in establishing Glacier National Park in 1910. He was also a member of the Edward Henry Harriman expedition of 1899, a two-month survey of the Alaskan coast by an elite group of scientists and artists.
Grinnell was prominent in movements to preserve wildlife and conservation in the American West. Grinnell wrote articles to help spread the awareness of the conservation of buffalo. For many years, he published articles and lobbied for congressional support for the endangered American buffalo. In 1887, Grinnell was a founding member, with Theodore Roosevelt, of the Boone and Crockett Club, dedicated to the restoration of America's wildlands. Other founding members included General William Tecumseh Sherman and Gifford Pinchot. Grinnell and Roosevelt published the Club's first book in 1895. Grinnell also organized the first Audubon Society and was an organizer of the New York Zoological Society.
With the passage of the 1894 National Park Protective Act, the remaining 200 wild buffalo in Yellowstone National Park received a measure of protection. It was nearly too late for the species. Poaching continued to reduce the animal's population, which reached its lowest number of 23 in 1902. Grinnell's actions led to ongoing efforts by the Department of Interior to find additional animals in the wild and to manage herds to supplement the Yellowstone herd. This ultimately led to a genetically pure viable herd, and the survival of the species.
Grinnell was editor of Forest and Stream magazine from 1876 to 1911. He contributed many articles and essays to magazines and professional publications, including:
"In Buffalo Days", in American Big-Game Hunting, edited by Theodore Roosevelt and George Bird Grinnell, New York, 1893.
"The Bison," in Musk-Ox, Bison, Sheep and Goat, edited by Caspar Whitney, George Bird Grinnell, and Owen Wister, New York, 1904 American Sportsman's Library.
Grinnell died April 11, 1938 and is interred in Woodlawn Cemetery in the Bronx, New York City.
Books by George B. Grinnell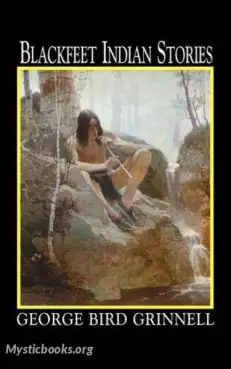 The Blackfeet were hunters, travelling from place to place on foot. They used implements of stone, wood, or bone, wore clothing made of skins, and lived in tents covered by hides. Dogs, their only tame animals, were used as beasts of burden to carry...