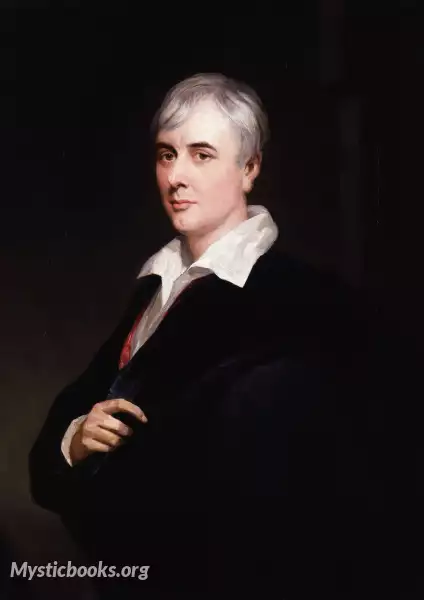 Timeline
Lifetime: 1803 - 1881 Passed: ≈ 142 years ago
Title
Author
Country/Nationality
United States
Wikipedia
George Borrow
George Henry Borrow was an English writer of novels and of travel based on personal experiences in Europe. His travels gave him a close affinity with the Romani people of Europe, who figure strongly in his work. His best-known books are The Bible in Spain and the novels Lavengro and The Romany Rye set in his time with the English Romanichal .
Borrow was born at East Dereham, Norfolk, the son of an army recruiting officer, Thomas Borrow and farmer's daughter, Ann Perfrement . His father, a lieutenant with the West Norfolk Militia, was quartered at the prisoner-of-war camp at Norman Cross from July 1811 to April 1813 and George spent his ninth and tenth years in the barracks there. He was educated at the Royal High School of Edinburgh and Norwich Grammar School.
Borrow studied law, but languages and literature became his main interests. In 1825, he began his first major European journey, walking in France and Germany. Over the next few years he visited Russia, Portugal, Spain and Morocco, acquainting himself with the people and languages of countries he visited. After his marriage on 23 April 1840, he settled in Lowestoft, Suffolk, but continued to travel inside and outside the United Kingdom.
Borrow's precocious linguistic skills as a youth made him a protégé of the Norwich-born scholar William Taylor, whom he depicted in his autobiographical novel Lavengro as an advocate of German Romantic literature. Recalling his youth in Norwich some 30 years earlier, Borrow depicted an old man (Taylor) and a young man (Borrow) discussing the merits of German literature, including Johann Wolfgang von Goethe's The Sorrows of Young Werther. Taylor confessed himself to be no admirer of either The Sorrows of Young Werther or its author, but he stated, "It is good to be a German [for] the Germans are the most philosophical people in the world."
In 1840 Borrow's career with the British and Foreign Bible Society came to an end, and he married Mary Clarke, a widow with a grown-up daughter called Henrietta, and a small estate at Oulton, Suffolk near Lowestoft. There Borrow began to write his books. The Zincali was moderately successful and The Bible in Spain was a huge success, making Borrow a celebrity overnight, but the eagerly awaited Lavengro and The Romany Rye puzzled many readers, who were not sure how much was fact and how much fiction – a question debated to this day. Borrow made one more overseas journey, across Europe to Istanbul in 1844, but the rest of his travels were in the UK: long walking tours in Scotland, Wales, Ireland, Cornwall and the Isle of Man. Of these, only the Welsh tour yielded a book, Wild Wales .
Borrow's restlessness, perhaps, led to the family, which had lived in Great Yarmouth, Norfolk, in the 1850s, moving to London in the 1860s. Borrow visited the Romanichal encampments in Wandsworth and Battersea, and wrote one more book, Romano Lavo-Lil, a wordbook of the Anglo-Romany dialect . Mary Borrow died in 1869, and in 1874 he returned to Lowestoft, where he was later joined by his stepdaughter Henrietta and her husband, who looked after him until his death there on 26 July 1881. He is buried with his wife in Brompton Cemetery, London.
Borrow was said to be a man of striking appearance and deeply original character. Although he failed to find critical acclaim in his lifetime, modern reviewers often praise his eccentric and cheerful style – "one of the most unusual people to have written in English in the last two hundred years" according to one.
Books by George Borrow Literature
Historical
Prose
Poetry
British
George Borrow offers a sweeping history of Welsh literature, beginning with the legendary origin of the Welsh people, then their major bards and poets, and then their works of prose. Many examples are offered.