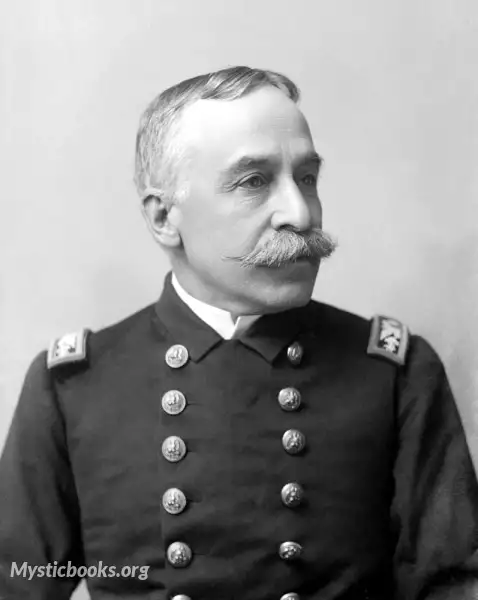 Timeline
Lifetime: 1837 - 1917 Passed: ≈ 106 years ago
Title
Admiral of Navy
Country/Nationality
United States
Wikipedia
George Dewey
George Dewey was Admiral of the Navy, the only person in United States history to have attained that rank. He is best known for his victory at the Battle of Manila Bay during the Spanish–American War, with the loss of only a single crewman on the American side.
Dewey was born in Montpelier, Vermont. At age 15, Dewey's father enrolled him at Norwich University in Northfield, Vermont. Two years later Norwich expelled him for drunkenness and herding sheep into the barracks. Summarily, he entered the United States Naval Academy in 1854. He graduated from the academy in 1858 and was assigned as the executive lieutenant of the USS Mississippi at the beginning of the Civil War. He participated in the capture of New Orleans and the Siege of Port Hudson, helping the Union take control of the Mississippi River. By the end of the war, Dewey reached the rank of lieutenant commander.
Dewey was born in Montpelier, Vermont, on December 26, 1837, directly opposite the Vermont State House, to Julius Yemans Dewey and his first wife, Mary Perrin. Julius was a physician who received his degree from The University of Vermont. He was among the founders of the National Life Insurance Company in 1848, a member of the Episcopal Church, and was among the founders of the Christ Episcopal Church in Montpelier. George was baptized and attended Sunday school there. George had two older brothers and a younger sister.
Dewey attended school in the nearby town of Johnson. When he was fifteen years old he went to the Norwich Military School. The school, better known as Norwich University, had been founded by Alden Partridge and aimed at giving cadets a well-rounded military education. Dewey attended for two years (1852–1854). Dewey found a military role model when he read a biography of Hannibal.
In 1866, Dewey was assigned to duty in the Portsmouth Navy Yard in Kittery, Maine, and there met the woman who became his first wife: Susan "Susie" Boardman Goodwin (1844–1872), daughter of New Hampshire's war governor, Ichabod Goodwin, a Republican who fitted out troops for the war at his own expense. The Deweys were married on October 24, 1867, and had one son, George. Susie died on December 28, 1872, five days after giving birth.
The longtime widower cut a dashing figure and enjoyed the company of women. In 1893, he was escorting two women aboard a warship when he unexpectedly ran into his son. Thinking on his feet, Dewey introduced his son as his younger brother. 
On November 9, 1899, after his triumphal return from the Far East, Dewey was married for the second time to Mildred McLean Hazen (1850–1931), widow of General William Babcock Hazen, in the rectory of St. Paul's Catholic Church in Washington, D.C. Since Hazen was a Roman Catholic and Dewey was not, they were not permitted to have their wedding inside a Catholic church. The marriage was criticized by some anti-Catholic voices, as was Dewey's transfer to his wife of the $50,000 Washington mansion given to him by the American public through a fund-raising campaign.
In later life Dewey wore stylish clothes and a handlebar mustache, which was his trademark. His inherited wealth allowed him to live in comfort. He often went horseback riding with President Theodore Roosevelt in Washington's Rock Creek Park, and he was a fellow member of Washington's prestigious Metropolitan Club.
For the last 17 years of his life, he resided at 1730 K Street NW, in Washington. His office was in the State, War and Navy Building adjacent to the White House.
Admiral Dewey died in Washington on January 16, 1917. After lying in state at the United States Capitol rotunda, his remains were interred at Arlington National Cemetery. A mausoleum was later built for him in the cemetery. In 1925, his widow had his remains transferred to the Bethlehem Chapel, on the crypt level, at the Washington National Cathedral, Washington, D.C.
Books by George Dewey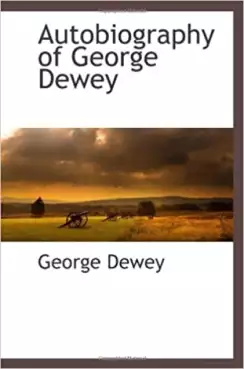 Battle
War
Adventure
Autobiography
America
Navy
Experiences
United States
Admiral George Dewey, United States Navy, is best remembered for his victory over the Spanish fleet at the Battle of Manila Bay during the Spanish-American War (1898). Written when Dewey was seventy-five years old and had served fifty-nine years in t...