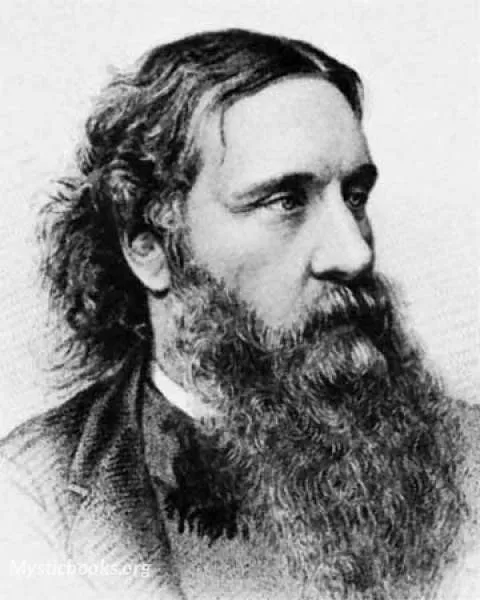 Timeline
Lifetime: 1824 - 1905 Passed: ≈ 118 years ago
Title
Minister, Writer
Country/Nationality
England, Scotland
Wikipedia
George MacDonald
George MacDonald (10 December 1824 – 18 September 1905) was a Scottish author, poet and Christian minister. He was a pioneering figure in the field of modern fantasy literature and the mentor of fellow writer Lewis Carroll. In addition to his fairy tales, MacDonald wrote several works of Christian theology, including several collections of sermons.
S. Lewis wrote that he regarded MacDonald as his "master": "Picking up a copy of Phantastes one day at a train-station bookstall, I began to read. A few hours later", said Lewis, "I knew that I had crossed a great frontier." G. K. Chesterton cited The Princess and the Goblin as a book that had "made a difference to my whole existence".
Elizabeth Yates wrote of Sir Gibbie, "It moved me the way books did when, as a child, the great gates of literature began to open and first encounters with noble thoughts and utterances were unspeakably thrilling."
George MacDonald was born on 10 December 1824 at Huntly, Aberdeenshire, Scotland. His father, a farmer, was one of the MacDonalds of Glen Coe and a direct descendant of one of the families that suffered in the massacre of 1692.
MacDonald was appointed minister of Trinity Congregational Church, Arundel, in 1850, after briefly serving as a locum minister in Ireland. However, his sermons—which preached God's universal love and that everyone was capable of redemption —met with little favour and his salary was cut in half. In May 1853, MacDonald tendered his resignation from his pastoral duties at Arundel. Later he was engaged in ministerial work in Manchester, leaving that because of poor health. An account cited the role of Lady Byron in convincing MacDonald to travel to Algiers in 1856 with the hope that the sojourn would help turn his health around. When he got back, he settled in London and taught for some time at the University of London. MacDonald was also for a time editor of Good Words for the Young.
George MacDonald is often regarded as the founding father of modern fantasy writing. George MacDonald's best-known works are Phantastes, The Princess and the Goblin, At the Back of the North Wind, and Lilith (1895), all fantasy novels, and fairy tales such as "The Light Princess", "The Golden Key", and "The Wise Woman". "I write, not for children," he wrote, "but for the child-like, whether they be of five, or fifty, or seventy-five." MacDonald also published some volumes of sermons, the pulpit not having proved an unreservedly successful venue.
George MacDonald died on 18 September 1905 in Ashtead, Surrey, England. He was cremated in Woking, Surrey, England and his ashes were buried in Bordighera, in the English cemetery, along with his wife Louisa and daughters Lilia and Grace.
MacDonald married Louisa Powell in Hackney in 1851, with whom he raised a family of eleven children: Lilia Scott (1852), Mary Josephine (1853-1878), Caroline Grace (1854), Greville Matheson (1856-1944), Irene (1857), Winifred Louise (1858), Ronald (1860–1933), Robert Falconer (1862–1913), Maurice (1864), Bernard Powell (1865–1928), and George Mackay (1867–1909).
Books by George MacDonald
Showing 1 to 24 of 34 results