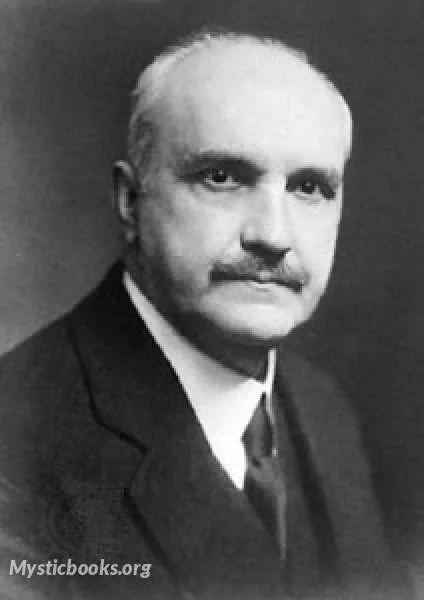 George Santayana
Philosopher, Essayist, Poet, Novelist
Country:

Spain
Lifetime: 1863 - 1952 Passed: ≈ 70 years ago
Jorge Agustín Nicolás Ruiz de Santayana y Borrás, known in English as George Santayana, was a philosopher, essayist, poet, and novelist. Originally from Spain, Santayana was raised and educated in the US from the age of eight and identified himself as an American, although he always retained a valid Spanish passport. At the age of 48, Santayana left his position at Harvard and returned to Europe permanently.
Santayana is popularly known for aphorisms, such as "Those who cannot remember the past are condemned to repeat it", "Only the dead have seen the end of war", and the definition of beauty as "pleasure objectified". Although an atheist, he treasured the Spanish Catholic values, practices, and worldview in which he was raised. Santayana was a broad-ranging cultural critic spanning many disciplines. He was profoundly influenced by Spinoza's life and thought; and, in many respects, was a devoted Spinozist.
Santayana was born on December 16, 1863, in Madrid and spent his early childhood in Ávila, Spain. She lived in Boston for a few years following her husband's death in 1857; in 1861 moved with her three surviving children to Madrid. There she encountered Agustín Ruiz de Santayana, an old friend from her years in the Philippines. They married in 1862. A colonial civil servant, Ruiz de Santayana was a painter and minor intellectual. The family lived in Madrid and Ávila, and Jorge was born in Spain in 1863.
Santayana attended Boston Latin School and Harvard College, where he studied under the philosophers William James and Josiah Royce and was involved in eleven clubs as an alternative to athletics. He was founder and president of the Philosophical Club, a member of the literary society known as the O.K., an editor and cartoonist for The Harvard Lampoon, and co-founder of the literary journal The Harvard Monthly. In December, 1885, he played the role of Lady Elfrida in the Hasty Pudding theatrical Robin Hood, followed by the production Papillonetta in the spring of his senior year.
After graduating from Harvard in 1886, Santayana studied for two years in Berlin. He then returned to Harvard to write his dissertation on Hermann Lotze (1889). He was a professor at Harvard from 1889–1912, becoming part of the Golden Age of the Harvard philosophy department. Some of his Harvard students became famous in their own right, including T. S. Eliot, Robert Frost, Gertrude Stein, Horace Kallen, Walter Lippmann, and W. E. B. Du Bois. Wallace Stevens was not among his students but became a friend. From 1896 to 1897, Santayana studied at King's College, Cambridge.
Santayana never married. His romantic life, if any, is not well understood. Some evidence, including a comment Santayana made late in life comparing himself to A. E. Housman, and his friendships with people who were openly homosexual and bisexual, has led scholars to speculate that Santayana was perhaps homosexual or bisexual, but it remains unclear whether he had any actual heterosexual or homosexual relationships.

In 1941, he entered a retirement home run by Blue Nuns of the Little Company of Mary on the Celian Hill at 6 Via Santo Stefano Rotondo in Roma, where he was cared for by the Irish sisters until his death in September 1952.
Wikipedia

More info about author