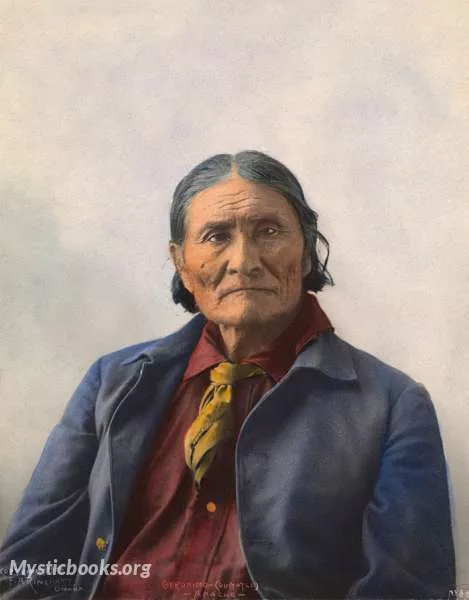 Timeline
Lifetime: 1829 - 1909 Passed: ≈ 114 years ago
Title
Leader
Country/Nationality
United States, Mexico
Wikipedia
Geronimo
Geronimo was a prominent leader and medicine man from the Bedonkohe band of the Apache tribe. From 1850 to 1886, Geronimo joined with members of three other Chiricahua Apache bands—the Tchihende, the Tsokanende and the Nednhi—to carry out numerous raids, as well as fight against Mexican and U.S. military campaigns in the northern Mexico states of Chihuahua and Sonora and in the southwestern American territories of New Mexico and Arizona. Geronimo's raids and related combat actions were a part of the prolonged period of the Apache–United States conflict, which started with American settlement in Apache lands following the end of the war with Mexico in 1848.
While well known, Geronimo was not a chief of the Chiricahua or the Bedonkohe band. However, since he was a superb leader in raiding and warfare, he frequently led large numbers of men beyond his own following. At any one time, he would be in command of about 30 to 50 Apaches.
During Geronimo's final period of conflict from 1876 to 1886, he surrendered three times and accepted life on the Apache reservations in Arizona. When Geronimo surrendered to General Nelson Miles for the last time in 1886, he said "This is the fourth time I have surrendered". Reservation life was confining to the free-moving Apache people, and they resented restrictions on their customary way of life.
In 1886, after an intense pursuit in northern Mexico by American forces that followed Geronimo's third 1885 reservation breakout, Geronimo surrendered for the last time to Lt. Charles Bare Gatewood, an Apache-speaking West Point graduate who had earned Geronimo's respect a few years before. Geronimo was later transferred to General Nelson Miles at Skeleton Canyon, just north of the Mexican/American boundary. Miles treated Geronimo as a prisoner of war and acted promptly to move Geronimo, first to Fort Bowie, then to the railroad at Bowie Station, Arizona, where he and 27 other Apaches were sent to join the rest of the Chiricahua tribe, which had been previously exiled to Florida.
While holding him as a prisoner, the United States capitalized on Geronimo's fame among non-Indians by displaying him at various events. For Geronimo, it provided him with an opportunity to make a little money. In 1898, for example, Geronimo was exhibited at the Trans-Mississippi and International Exhibition in Omaha, Nebraska. Following this exhibition, he became a frequent visitor to fairs, exhibitions, and other public functions. He made money by selling pictures of himself, bows and arrows, buttons off his shirt, and even his hat. In 1905, the Indian Office provided Geronimo for the inaugural parade for President Theodore Roosevelt. Later that year, the Indian Office took him to Texas, where he shot a buffalo in a roundup staged by 101 Ranch Real Wild West for the National Editorial Association. Geronimo was escorted to the event by soldiers, as he was still a prisoner. The teachers who witnessed the staged buffalo hunt were unaware that Geronimo's people were not buffalo hunters.
He died at the Fort Sill hospital in 1909, as a prisoner of war. Geronimo is buried at the Fort Sill Indian Agency Cemetery, among the graves of relatives and other Apache prisoners of war.
Books by Geronimo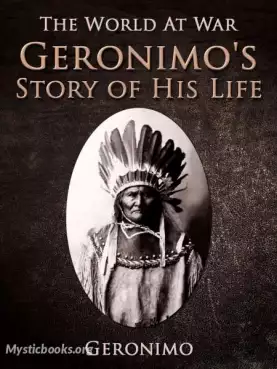 History
Non-Fiction
Biography
Geronimo's Story of His Life is the oral life history of a legendary Apache warrior. Composed in 1905, while Geronimo was being held as a U.S. prisoner of war at Fort Sill, Oklahoma, Geronimo's story found audience and publication through the efforts...