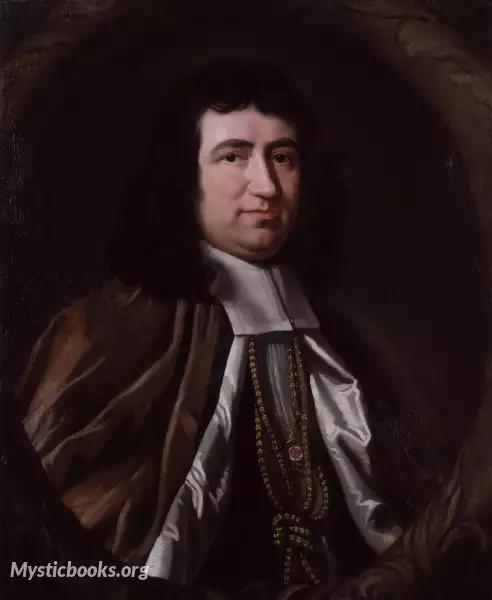 Timeline
Lifetime: 1643 - 1715 Passed: ≈ 308 years ago
Title
Philospher, Historian
Country/Nationality
Scotland
Wikipedia
Gilbert Burnet
Gilbert Burnet was a Scottish philosopher and historian, and Bishop of Salisbury. He was fluent in Dutch, French, Latin, Greek, and Hebrew. Burnet was highly respected as a cleric, a preacher, an academic, a writer and a historian. He was always closely associated with the Whig party, and was one of the few close friends in whom King William III confided.
Burnet was born at Edinburgh, Scotland, in 1643, the son of Robert Burnet, Lord Crimond, a Royalist and Episcopalian lawyer, who became a judge of the Court of Session, and of his second wife Rachel Johnston, daughter of James Johnston, and sister of Archibald Johnston of Warristoun, a leader of the Covenanters. His father was his first tutor until he began his studies at the University of Aberdeen, where he earned a Master of Arts in Philosophy at the age of thirteen. He studied law briefly before changing to theology. He did not enter into the ministry at that time, but travelled for several years. He visited Oxford, Cambridge, London, the United Provinces and France. He studied Hebrew under a Rabbi in Amsterdam. By 1665 he returned to Scotland and was ordained in the Church of Scotland (then episcopal) by the bishop of Edinburgh. In 1664 he was elected a Fellow of the Royal Society.
In 1714, as Queen Anne approached death, Burnet became briefly, and in the opinion of his critics, somewhat hysterically concerned about the dire consequences for Protestants if her Catholic half-brother, the Old Pretender, succeeded to the throne. His predictions of doom were received with general scepticism: "Be easy my Lord, and disturb not the peace of your old age with vain imaginings of a second Revolution and a flight to Holland... I am sure you need not die a martyr for your faith", wrote one correspondent acidly. In the event, the throne passed peacefully to the Protestant House of Hanover in August 1714, seven months before Burnet's own death.
Burnet died of a fever on 17 March 1715, having been ill for only three days. His mood in his final days was described as being calm, cheerful and absolutely resigned to death. His will has been called one of those rare dispositions of one's property which please everyone: one-third of his estate was left to his eldest son and the rest was divided among the other four children. What happened to his daughter Elizabeth's share of the money is something of a puzzle, as she is known to have spent her last years in poverty.
Books by Gilbert Burnet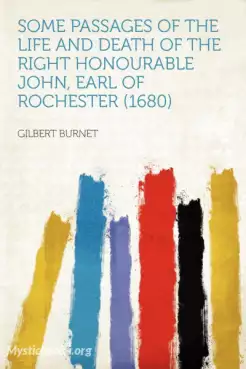 Young
Death
Autobiography
Christianity
Life
Sermons
I believe that the good Bishop of Salisbury's account of the last days of poor young Rochester would, if carefully read, make more impression on the mind of a fast young man (supposing him not utterly wanting in conscience and brains) than a hundred...