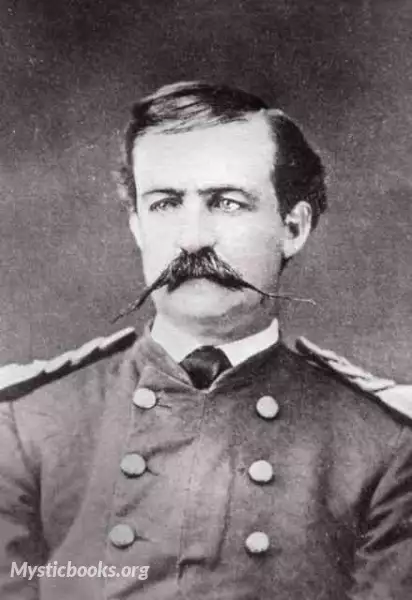 Timeline
Lifetime: 1840 - 1892 Passed: ≈ 131 years ago
Title
Explorer, Inventor
Country/Nationality
United States
Wikipedia
Gustavus Cheyney Doane
Gustavus Cheyney Doane was a U.S. Army Cavalry Captain, explorer, inventor and Civil War soldier who played a prominent role in the exploration of Yellowstone as a member of the Washburn–Langford–Doane Expedition. Doane was a participant in the Marias Massacre.
Gustavus Cheyney Doane was born in Galesburg, Illinois, the oldest of six children of Solomon Doane and Nancy Davis Doane. After a move to St. Louis, Missouri in 1844, the Doanes, with their one son Cheyney traveled west to Oregon Territory settling in Oak Grove, Oregon south of Portland in 1846. In May 1849 the Doanes, now with two sons, moved to Santa Clara, California to take up farming there. As a young boy growing up in California during the 1850s, Doane was heavily influenced by the exploits and writings of General John C. Fremont, explorer, Mexican-American War hero and California statesman. Gustavus C. Doane entered college at the newly created California Wesleyan College (now known as University of the Pacific) in Santa Clara in 1857, graduating first in his class in Latin, Greek and mathematics on June 13, 1861.
After his business and political failures in Mississippi, Doane again became a military officer. In the summer of 1868, through the good offices of a California senator, John Conness, Doane earned a commission in the U.S. Army 2nd Cavalry Regiment as a second lieutenant. After a year of uneventful training and scouting assignments at Fort McPherson, Nebraska and Fort Russell, Wyoming, Doane's cavalry unit was transferred to the newly created Fort Ellis, Montana Territory, near Bozeman, Montana. On July 1, 1869 Doane and his wife Amelia arrived at Fort Ellis. By the fall of 1869, Doane was given command of Company F, 2nd Cavalry at Fort Ellis.
In January 1870, Doane's company, along with others under the overall command of Major Eugene M. Baker, led an attack on a non-hostile Blackfoot Indian encampment on the Marias River in response to the alleged murder of a white fur trader. This engagement became known as the Marias Massacre.
In reality, Doane spent little time at Fort Ellis with his wife Amelia. By 1877 the frontier life at Fort Ellis and Doane's constant absence had severely strained their relationship. Gustavus and Amelia divorced in September 1878.
Doane wasted little time in remarrying. On December 16, 1878, Gustavus and 19-year-old Mary Lee Hunter of Hunter Hot Springs, Montana, were married in Helena, Montana, in a well-attended ceremony including the Territorial Governor, Benjamin F. Potts. She traveled with Doane widely to military posts in Montana, Arizona and California prior to his death. Mary Lee was the daughter of Dr. Andrew Jackson Hunter, formerly the camp physician at Fort Ellis. They remained married and together until Doane's death in 1892. Following Doane's death, Mary Lee Hunter Doane became an active member in many historical organizations including the Society of Montana Pioneers and the Daughters of the American Revolution, and was frequently referred to as an "encyclopedia of Montana history." She also formed a close friendship with Merrill G. Burlingame, a professor of history at Montana State College (now known as Montana State University). Hunter Doane died in 1952 in Bozeman, Montana never having remarried. Her collection of letters, notes, reminiscences, and photographs are housed at Montana State University's Archives and Special Collections.
Books by Gustavus Cheyney Doane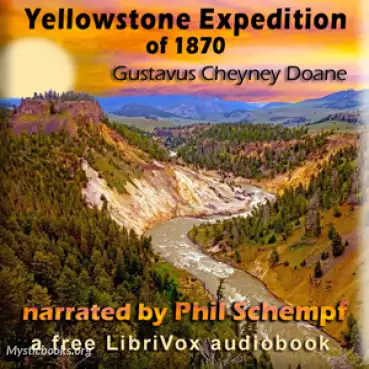 War
Expedition
America
Historicity
United States
Lt. Gustavus Doane was a member of the 1870 Yellowstone Expedition led by Henry Washburn. Washburn requested military support from General Hancock of the US Army who selected Doane to lead a detail of five soldiers from Fort Ellis in Montana to accom...