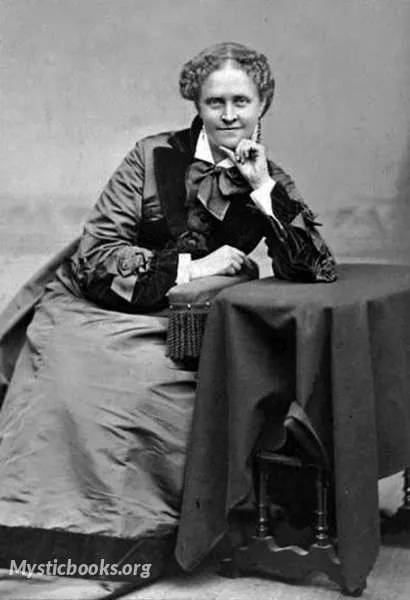 Timeline
Lifetime: 1830 - 1865 Passed: ≈ 157 years ago
Title
Poet, Writer
Country/Nationality
United States
Wikipedia
Helen Hunt Jackson
Helen Hunt Jackson (pen name, H.H.; born Helen Maria Fiske) was an American poet and writer who became an activist on behalf of improved treatment of Native Americans by the United States government. She described the adverse effects of government actions in her history A Century of Dishonor (1881). Her novel Ramona (1884) dramatized the federal government's mistreatment of Native Americans in Southern California after the Mexican–American War and attracted considerable attention to her cause. Commercially popular, it was estimated to have been reprinted 300 times and most readers liked its romantic and picturesque qualities rather than its political content. The novel was so popular that it attracted many tourists to Southern California who wanted to see places from the book.
Helen Maria Fiske was born in Amherst, Massachusetts, the daughter of Nathan Welby Fiske and Deborah Waterman Vinal Fiske. Helen Maria Fiske was born in Amherst, Massachusetts, the daughter of Nathan Welby Fiske and Deborah Waterman Vinal Fiske.
In 1852, at age 22, Fiske married U.S. Army Captain Edward Bissell Hunt. They had two sons, one of whom, Murray Hunt (1853–1854), died as an infant in 1854 of a brain disease. Her husband was killed in October, 1863, in an accident that occurred while he was experimenting with one of his own marine inventions. Her second son, Warren "Rennie" Horsford Hunt (1855–1865) died at age 9 of diphtheria in 1865 at his aunt's home in West Roxbury.
In the winter of 1873–1874 she was in Colorado Springs, Colorado at the resort of Seven Falls, seeking rest in hopes of a cure for tuberculosis, which was often fatal before the invention of antibiotics. (See Tuberculosis treatment in Colorado Springs). While in Colorado Springs, Hunt met William Sharpless Jackson, a wealthy banker and railroad executive. They married in 1875 and she took the name Jackson, under which she was best known for her later writings.
Over the next two years, she published three novels in the anonymous No Name Series, including Mercy Philbrick's Choice and Hetty's Strange History. She also encouraged a contribution from Emily Dickinson to A Masque of Poets as part of the same series.
Jackson wrote a book, the first published under her own name, in which she condemned state and federal Indian policies. She recounted a history of broken treaties. A Century of Dishonor (1881) called for significant reform in government policy toward Native Americans. Jackson sent a copy to every member of Congress with a quote from Benjamin Franklin printed in red on the cover: "Look upon your hands: they are stained with the blood of your relations." The New York Times, however, suggested the following in Jackson's obituary:
...[She] soon made enemies at Washington by her often unmeasured attacks, and while on general lines she did some good, her case was weakened by her inability, in some cases, to substantiate the charges she had made; hence many who were at first sympathetic fell away.
Jackson died of stomach cancer in 1885 in San Francisco. Her husband arranged for her burial on a one-acre plot near Seven Falls at Inspiration Point overlooking Colorado Springs, Colorado. Her remains were later moved to Evergreen Cemetery in Colorado Springs. At the time of her death, her estate was valued at $12,642.
Books by Helen Hunt Jackson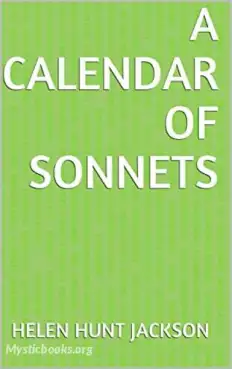 Helen Hunt Jackson is probably most famous for her work on behalf of Native Americans' rights. However, this short volume presents a sonnet for each month of the year, devoted simply and beautifully to the shifting wonder of nature through the season...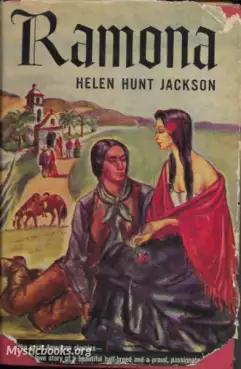 Historical Fiction
Culture
Racism
America
Suffering
United States
Orphans
General Fiction
Ramona is a American novel written by Helen Hunt Jackson. Set in Southern California after the Mexican–American War, it portrays the life of a mixed-race Scottish–Native American orphan girl, who suffers racial discrimination and hardship.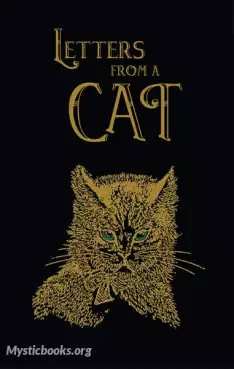 Animal
Children
Nature
Childhood
Letters
Cats
Letters from a Cat: published by her mistress for the benefit of all cats and the amusement of little children is a collection of letters that a little girl receives from her pet while she is away from home. They tell of her pet's adventures and misa...