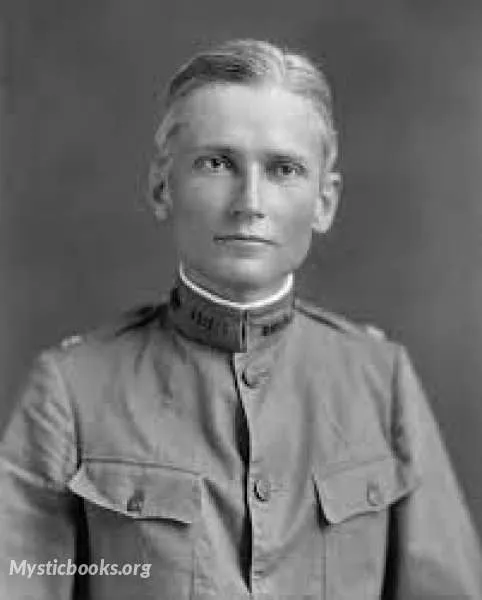 Hiram Bingham III
American Academic, Explorer, Politician
Country:

United States
Lifetime: 1875 - 1956 Passed: ≈ 66 years ago
Hiram Bingham III was an American academic, explorer, and politician. He made public the existence of the Inca citadel of Machu Picchu in 1911 with the guidance of local indigenous farmers. Later, Bingham served as Governor of Connecticut for a single day, the shortest term in history, and then as a member of the United States Senate.
Bingham was born in Honolulu, Hawaii, the son of Clara Brewster and Hiram Bingham II (1831–1908), an early Protestant missionary to the Kingdom of Hawai'i, the grandson of Hiram Bingham I (1789–1869) and Sybil Moseley Bingham (1792-1848), earlier missionaries. He attended O'ahu College, now known as Punahou School, from 1882 to 1892. He went to the United States in his teens in order to complete his education, entering Phillips Academy in Andover, Massachusetts, from which he graduated in 1894. He earned a B.A. degree from Yale College in 1898, a degree from the University of California, Berkeley in 1900, where he took one of the first courses on Latin American history offered in the United States, and Ph. D. from Harvard University in 1905. Since Harvard at the time did not have a specialist in Latin American history, Edward Gaylord Bourne of Yale served as the examiner for Bingham's qualifying exams. While at Yale, Bingham was a member of Acacia fraternity. He taught history and politics at Harvard and then served as preceptor under Woodrow Wilson at Princeton University. Princeton "did not much favor Latin American history," so in 1907, when Yale sought a replacement for Bourne, who had died an early death, it appointed Bingham as a lecturer in South American history. Bingham was one of the pioneers of teaching and research on Latin American history in the U.S. In 1908, he published an assessment of the field's prospects, "The Possibilities of South American History and Politics as a Field for Research," in which he surveyed library and archival resources in the U.S. as well as in South America. From 1924, he was a member of the Acorn Club.
Bingham was not a trained archaeologist. Yet it was during Bingham's time as a lecturer and professor in South American history at Yale that he rediscovered the largely forgotten Inca city of Machu Picchu. In 1908 he had served as a delegate to the First Pan American Scientific Congress at Santiago, Chile. On his way home via Peru, a local prefect convinced him to visit the pre-Columbian city of Choquequirao. Bingham published an account of this trip in Across South America; an account of a journey from Buenos Aires to Lima by way of Potosí, with notes on Brazil, Argentina, Bolivia, Chile, and Peru.
Bingham was thrilled by the prospect of unexplored Inca cities, and organized the 1911 Yale Peruvian Expedition, one of the objectives of which was to search for the last capital of the Incas. Guided by locals, he rediscovered and correctly identified both Vitcos (then called Rosaspata) and Vilcabamba (then called Espíritu Pampa), which he named "Eromboni Pampa", but did not correctly recognize Vilcabamba as the last capital, instead continuing onward and misidentifying Machu Picchu as the "Lost City of the Incas". Decades later, Bingham's oversight was rectified by the Andean explorer Vince Lee, whose detailed researches proved that Vilcabamba was indeed the Incas' last capital.
On July 24, 1911, Melchor Arteaga led Bingham to Machu Picchu, which had been largely forgotten by everybody except the small number of people living in the immediate valley (possibly including two local missionaries named Thomas Payne and Stuart McNairn whose descendants claim that they had already climbed to the ruins in 1906). Also, the Cusco explorers Enrique Palma, Gabino Sanchez, and Agustín Lizarraga are said to have arrived at the site in 1901.
Bingham has been cited as one possible basis for the character Indiana Jones. His book Lost City of the Incas became a bestseller upon its publication in 1948.
He married Alfreda Mitchell, granddaughter of Charles L. Tiffany, on November 20, 1900, and had seven sons: Woodbridge (1901–1986) (professor), Hiram Bingham IV (1903–1988) (diplomat and World War II hero), Alfred Mitchell Bingham (1905–1998) (lawyer and author), Charles Tiffany (1906–1993) (physician), Brewster (1908–1995) (minister), Mitchell (1910–1994) (artist), and Jonathan Brewster Bingham (1914–1986) (Democratic Congressman). After a divorce he married Suzanne Carroll Hill in June 1937.
In 1982 Temple University Press published Char Miller's doctoral dissertation on the Bingham family titled "Fathers and sons: The Bingham family and the American mission."
Bingham achieved the rank of captain of the Connecticut National Guard in 1916. In 1917, he became an aviator and organized the United States Schools of Military Aeronautics at eight universities to provide ground school training for aviation cadets. He served the Aviation Section, U.S. Signal Corps and the Air Service, attaining the rank of lieutenant colonel.
In 1922, Bingham was elected lieutenant governor of Connecticut, an office he held until 1924. In November 1924, he was elected governor. On December 16, 1924, Bingham was also elected as a Republican to serve in the United States Senate to fill a vacancy created by the suicide of Frank Bosworth Brandegee. Bingham defeated noted educator Hamilton Holt by a handy margin. Now both governor-elect and senator-elect, Bingham served as governor for one day, the shortest term of any Connecticut governor, before resigning to take up his Senate seat.
On June 6, 1956, Bingham died at his Washington, D.C. home. He was interred at Arlington National Cemetery in Virginia.
Wikipedia

More info about author