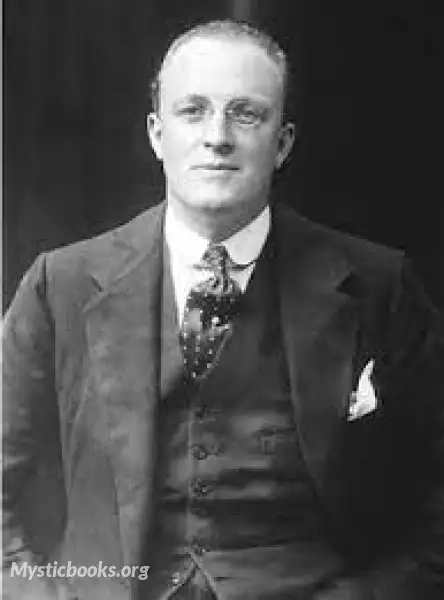 Timeline
Lifetime: 1884 - 1941 Passed: ≈ 82 years ago
Title
Novelist
Country/Nationality
United States
Wikipedia
Hugh Walpole
Sir Hugh Seymour Walpole was an English novelist. He was the son of an Anglican clergyman, intended for a career in the church but drawn instead to writing. Among those who encouraged him were the authors Henry James and Arnold Bennett. His skill at scene-setting and vivid plots, as well as his high profile as a lecturer, brought him a large readership in the United Kingdom and North America. He was a best-selling author in the 1920s and 1930s but has been largely neglected since his death.
After his first novel, The Wooden Horse, in 1909, Walpole wrote prolifically, producing at least one book every year. He was a spontaneous story-teller, writing quickly to get all his ideas on paper, seldom revising. His first novel to achieve major success was his third, Mr Perrin and Mr Traill, a tragicomic story of a fatal clash between two schoolmasters. During the First World War he served in the Red Cross on the Russian-Austrian front, and worked in British propaganda in Petrograd and London. In the 1920s and 1930s Walpole was much in demand not only as a novelist but also as a lecturer on literature, making four exceptionally well-paid tours of North America.
As a gay man at a time when homosexual practices were illegal for men in Britain, Walpole conducted a succession of intense but discreet relationships with other men, and was for much of his life in search of what he saw as "the perfect friend". He eventually found one, a married policeman, with whom he settled in the English Lake District. Having as a young man eagerly sought the support of established authors, he was in his later years a generous sponsor of many younger writers. He was a patron of the visual arts and bequeathed a substantial legacy of paintings to the Tate Gallery and other British institutions.
Walpole's output was large and varied. Between 1909 and 1941 he wrote thirty-six novels, five volumes of short stories, two original plays and three volumes of memoirs. His range included disturbing studies of the macabre, children's stories and historical fiction, most notably his Herries Chronicle series, set in the Lake District. He worked in Hollywood writing scenarios for two Metro-Goldwyn-Mayer films in the 1930s, and played a cameo in the 1935 version of David Copperfield.
Walpole was born in Auckland, New Zealand, the eldest of three children of the Rev Somerset Walpole and his wife, Mildred Helen, née Barham (1854–1925). Somerset Walpole had been an assistant to the Bishop of Truro, Edward White Benson, from 1877 until 1882, when he was offered the incumbency of St Mary's Cathedral, Auckland. on Benson's advice he accepted.
Mildred Walpole found it hard to settle in New Zealand, and something of her restlessness and insecurity affected the character of her eldest child. In 1889, two years after the birth of the couple's daughter, Dorothea ("Dorothy"), Somerset Walpole accepted a prominent and well-paid academic post at the General Theological Seminary, New York. Robert ("Robin"), the third of the couple's children, was born in New York in 1892. Hugh and Dorothy were taught by a governess until the middle of 1893, when the parents decided that he needed an English education.
Walpole was sent to England, where according to his biographer Rupert Hart-Davis the next ten years were the unhappiest time of Walpole's life. He first attended a preparatory school in Truro. Though he missed his family and felt lonely he was reasonably happy, but he moved to Sir William Borlase's Grammar School in Marlow in 1895, where he was bullied, frightened and miserable. He later said, "The food was inadequate, the morality was 'twisted', and Terror – sheer, stark unblinking Terror – stared down every one of its passages ... The excessive desire to be loved that has always played so enormous a part in my life was bred largely, I think, from the neglect I suffered there".