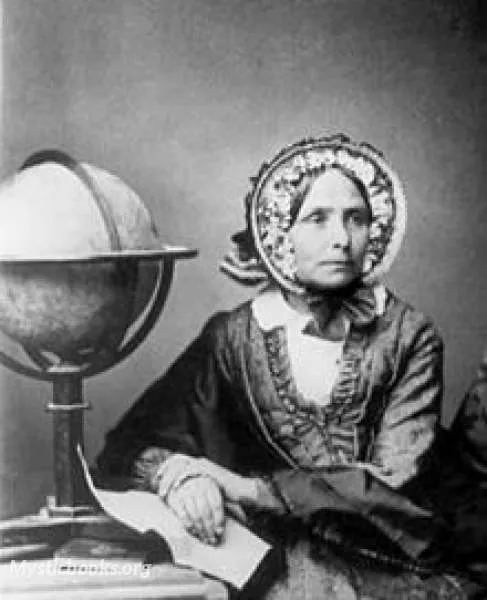 Ida Laura Pfeiffer
Austrian Explorer, Travel Writer, Ethnographer.
Country:

Austria
Lifetime: 1797 - 1858 Passed: ≈ 164 years ago
Ida Laura Pfeiffer née Reyer, was an Austrian explorer, travel writer, and ethnographer. She was one of the first female travelers, whose bestselling journals were translated into seven languages. She journeyed an estimated 32,000 kilometers by land and 240,000 kilometers by sea through Southeast Asia, the Americas, Middle East, and Africa, including two trips around the world from 1846 to 1855. She was a member of geographical societies of both Berlin and Paris, but was denied membership by the Royal Geographical Society in London as it forbade the election of women before 1913.
Ida Reyer was born in Vienna on 14 October 1797 to a wealthy textile manufacturer named Aloys Reyer. She had five brothers and a younger sister. As a child, she preferred boys' clothing, liked sports and exercise, and received the same education as her brothers under the encouragement of her father. "I was not shy," she wrote in her autobiography, "but wild as a boy, and bolder and more forward than my elder brothers." Her first long journey was a trip to Palestine and Egypt when she was five years old. The influence of this experience remained with her. Following the death of her father in 1806, her mother Anna, disapproving of her previously unconventional upbringing, insisted that she wear dresses and take up piano lessons. After Napoleon Bonaparte conquered Vienna in 1809, some of the French troops were quartered in Reyer's home to Ida's dislike. During the grand review held in Schönbrunn Palace, she protested against foreign occupation by turning her back as the generals rode past.
She was introduced to contemporary explorers by her tutor, Franz Josef Trimmel, and became particularly interested in Robinson Crusoe and the writings of Alexander von Humboldt, whom she would later meet in Berlin.
On May 1, 1820, she married Dr. Mark Anton Pfeiffer, a lawyer in Lemberg (now Lviv, Ukraine). He was 24 years her senior and a widower with a grown-up son. The couple left for Lemberg a week after their wedding. Dr. Pfeiffer was soon forced to resign after uncovering corruption among senior government officials in Galicia and subsequently found it difficult to regain employment. In order to support her family, Ida moved back and forth between Vienna and Lemberg. She gave drawing and music lessons and borrowed money from her brothers.
In 1842, she traveled along the Danube river to Istanbul. From there she continued to Jerusalem, stopping at Gallipoli, Smyrna, Rhodes, Cyprus, Beirut, Caesarea, and Jaffa. She returned to Beirut on 10 July 1842 and sailed for Egypt. She visited Alexandria, Cairo, and the Red Sea before returning home via Rome. Among those she met on the trip was landscape painter Hubert Sattler, the British artist William Henry Bartlett, and the Bohemian botanist, Count Friedrich von Berchtold.
She published an anonymous account of her journey in Reise einer Wienerin in das Heilige Land ("A Vienna woman's trip to the Holy Land," 2 vols., Vienna, 1844). In return, she received 700 guilders to fund her next trip. The book was an instant success. It went through three editions and was translated into Czech in 1846 and English in 1852.
She came back to Vienna on 4 October 1845 and published her journal the following year: Reise nach dem skandinavischen Norden und der Insel Island ("Trip to the Scandinavian North and the island of Iceland," Pest, 1846). English translations of the book appeared in Britain and the US in 1852.
In 1851, she set off to Berlin where she was met with an enthusiastic audience. Among them was her childhood hero, Prussian explorer Alexander von Humboldt, whose travels in the Americas inspired a great number of contemporary scientists and naturalists, including Charles Darwin, Henry David Thoreau, John Muir, and Ernst Haeckel. Pfeiffer was also welcomed by German cartographer Carl Ritter who was, at the time, Professor of Geography at the University of Berlin and with whom she would continue to collaborate after her departure. From Hamburg, Pfeiffer set sail to London and met with paleontologist Richard Owen, an outspoken critic of Charles Darwin, geographer Augustus Petermann for his expertise on Africa, and William Bartlett, her traveling companion to Jerusalem.
On 27 May 1851, Pfeiffer departed for Cape Town, South Africa. She arrived on 11 August and soon sent a box of specimens to Vincenz Kollar, curator of the Natural History Museum in Vienna. She had intended to penetrate deeper into Africa, but her hopes proved impracticable in light of overwhelming expenses.
Ida Laura Pfeiffer died in Vienna on 27 October 1858 in the home of her brother, Carl Reyer. A travelogue describing her final voyage, Reise nach Madagaskar ("Trip to Madagascar"), was published in Vienna in 1861 in 2 volumes and included a biography written by her son Oscar Pfeiffer.
Wikipedia

More info about author