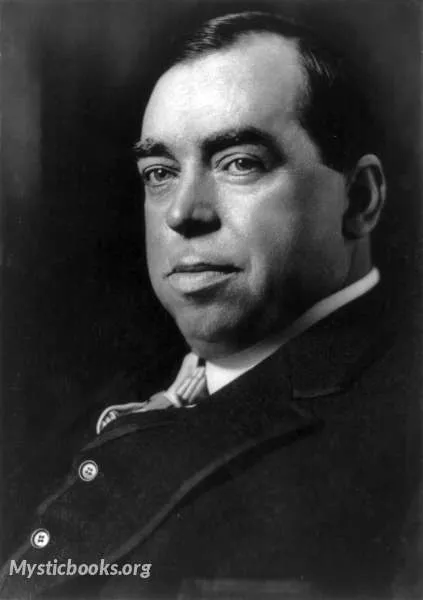 Irwin S. Cobb
Humorist, Editor, Columnist
Country:

United States
Lifetime: 1876 - 1944 Passed: ≈ 79 years ago
Irvin Shrewsbury Cobb was an American author, humorist, editor and columnist from Paducah, Kentucky, who relocated to New York in 1904, living there for the remainder of his life. He wrote for the New York World, Joseph Pulitzer's newspaper, as the highest paid staff reporter in the United States.
Cobb also wrote more than 60 books and 300 short stories. Some of his works were adapted for silent movies. Several of his Judge Priest short stories were adapted in the 1930s for two feature films directed by John Ford.
Cobb was the second of four children born to Kentucky natives in Paducah, Kentucky. Cobb was educated in public and private elementary schools, and then entered William A. Cade's Academy intending to pursue a law career. When Cobb was 16, his father became an alcoholic, after the death of his grandfather. Forced to quit school and find work, Cobb began his writing career.
Cobb started in journalism with the Paducah Daily News at age seventeen, and became the nation's youngest managing news editor at age nineteen. He later worked at the Louisville Evening Post for a year and a half.
His anecdotal memoir-cum-autobiography, Exit Laughing, published in 1941, includes a firsthand account of the assassination of Kentucky Governor William Goebel in 1900 and the trials of the killers. He wrote numerous series in periodicals, and also collaborated on dramatic productions.
After moving to New York in 1904, Cobb was hired by the Evening Sun.
Cobb has been described as having a round shape, bushy eyebrows, full lips, and a triple chin, with a cigar always hanging from his mouth.
He married the former Laura Spencer Baker of Savannah, Georgia. Their daughter, Elizabeth Cobb (born 1902), was also an author. She published the novel She Was a Lady and the nonfiction My Wayward Parent (1945), a book about her father. Her first husband was Frank Michler Chapman, Jr., son of the ornithologist Frank Michler Chapman.
Cobb's granddaughter was Buff Cobb, a television actress of the early 1950s. She married journalist Mike Wallace as his second wife.
Cobb was honoured in 1915 with the march "The War Correspondent" by G. E. Holmes, published by the John Church Company.
When Cobb died in New York City in 1944, his body was sent to Paducah for cremation. His ashes were placed under a dogwood tree. The granite boulder marking his remains is inscribed "Irvin Shrewsbury Cobb 1876-1944 Back Home".
Wikipedia

More info about author