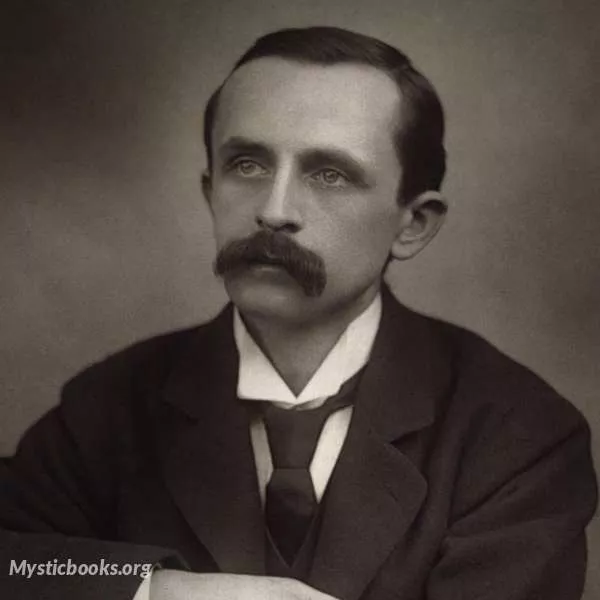 J. M. Barrie
Novelist, playwright
Country:

Scottish
Lifetime: 1860 - 1937 Passed: ≈ 85 years ago
Barrie knew that he wished to follow a career as an author. However, his family attempted to persuade him to choose a profession such as the ministry. With advice from Alexander, he was able to work out a compromise: he would attend a university, but would study literature.Barrie enrolled at the University of Edinburgh where he wrote drama reviews for the Edinburgh Evening Courant. He graduated and obtained an M.A. on 21 April 1882.
Following a job advertisement found by his sister in The Scotsman, he worked for a year and a half as a staff journalist on the Nottingham Journal.Back in Kirriemuir, he submitted a piece to the St. James's Gazette, a London newspaper, using his mother's stories about the town where she grew up (renamed "Thrums"). The editor "liked that Scotch thing" so well that Barrie ended up writing a series of these stories.They served as the basis for his first novels: Auld Licht Idylls (1888), A Window in Thrums (1890), and The Little Minister (1891).
Sir James Matthew Barrie, 1st Baronet, OM (/ˈbæri/; 9 May 1860 – 19 June 1937) was a Scottish novelist and playwright, best remembered as the creator of Peter Pan. He was born and educated in Scotland and then moved to London, where he wrote a number of successful novels and plays. There he met the Llewelyn Davies boys, who inspired him to write about a baby boy who has magical adventures in Kensington Gardens (first included in Barrie's 1902 adult novel The Little White Bird), then to write Peter Pan, or The Boy Who Wouldn't Grow Up, a 1904 "fairy play" about an ageless boy and an ordinary girl named Wendy who have adventures in the fantasy setting of Neverland.
Barrie died of pneumonia at a nursing home in Manchester Street, Marylebone on 19 June 1937. He was buried at Kirriemuir next to his parents and two of his siblings. His birthplace at 9 Brechin Road is maintained as a museum by the National Trust for Scotland.
Wikipedia

More info about author