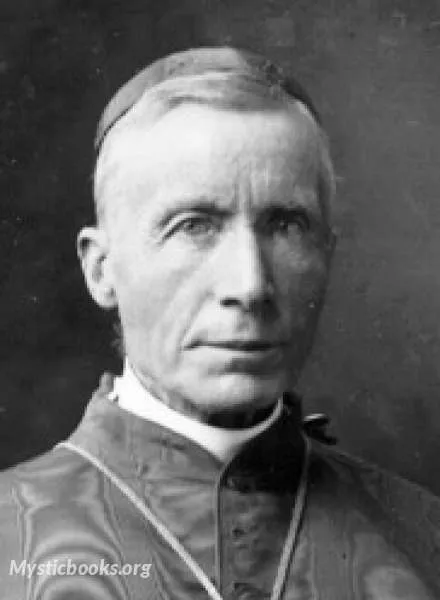 James Gibbons
American Prelate
Country:

United States
Lifetime: 1834 - 1921 Passed: ≈ 101 years ago
James Gibbons was an American prelate of the Catholic Church. He served as Apostolic Vicar of North Carolina from 1868 to 1872, Bishop of Richmond from 1872 to 1877, and as ninth Archbishop of Baltimore from 1877 until his death in 1921. Gibbons was elevated to the rank of cardinal in 1886.
The fourth of six children, James Gibbons was born in Baltimore, Maryland, to Thomas and Bridget (née Walsh) Gibbons. His parents were from Tourmackeady, County Mayo, Ireland, and settled in the United States after moving to Canada. After falling ill with tuberculosis in 1839, his father moved the family to his native Ireland, where he believed the air would benefit him. There, Thomas operated a grocery store in Ballinrobe and young James received his early education. His father died in 1847, and his mother returned the family to the United States in 1853, settling in New Orleans, Louisiana.
Gibbons decided to pursue Holy Orders after attending a sermon given by Paulist co-founder, Clarence A. Walworth. In 1855, he entered St. Charles College in Ellicott City. After graduating from St. Charles, he entered St. Mary's Seminary in Baltimore in 1857. He suffered a severe attack of malaria during his time at St. Mary's, leaving his state of health so poor that his superiors almost considered him unsuitable for ordination. Slight of build and a little less than average height, from the early days of his priesthood he suffered from a sensitive stomach and consequent periods of nervous exhaustion. On June 30, 1861, Gibbons was ordained to the priesthood by Archbishop Francis Kenrick of Baltimore at the Baltimore Cathedral.
He then served as a curate at St. Patrick's Church in Fells Point for six weeks before becoming the first pastor of St. Brigid's Church in Canton. In addition to his duties at St. Brigid's, he assumed charge of St. Lawrence Church (now called Our Lady of Good Counsel Church) in Locust Point and was a chaplain for Fort McHenry in the Civil War.
In 1865, Gibbons was made private secretary to Archbishop Martin John Spalding. He helped prepare for the Second Plenary Council of Baltimore in October 1866. At Spalding's prompting, the Council fathers recommended both the creation of an apostolic vicariate for North Carolina and the nomination of Gibbons to head it.
On March 3, 1868, Gibbons was appointed the first Apostolic Vicar of North Carolina and Titular Bishop of Adramyttium by Pope Pius IX. He received his episcopal consecration on the following August 15 from Archbishop Spalding, with Bishops Patrick Neeson Lynch and Michael Domenec, CM, serving as co-consecrators. This ordination, like his priestly ordination, also occurred at the Baltimore Cathedral. At age 34, he was one of the youngest Catholic bishops in the world and was known as "the boy bishop."
Gibbons became a popular American religious figure, gathering crowds for his sermons on diverse topics that could apply to Christianity as a whole. He was an acquaintance of every president from Andrew Johnson to Warren G. Harding and an adviser to several of them.
Gibbons was later named the fourth Bishop of Richmond on July 30, 1872. He was installed as Bishop on October 20, and served there until May 1877, when he was named Coadjutor Archbishop of Baltimore.
On 7 June 1886 Gibbons was created a Cardinal Priest and on 17 March 1887 he was assigned the titular church of Santa Maria in Trastevere. He was the second American cardinal after John McCloskey. Gibbons advocated the creation of The Catholic University of America and served as its first Chancellor upon its creation in 1887. He was the first American cardinal to participate in a papal conclave, in 1903. He would have participated in the 1914 conclave but he arrived late.
During World War I Cardinal Gibbons was instrumental in the establishment of the National Catholic War Council, and afterwards supported the League of Nations. Although initially opposed to women's suffrage, when the nineteenth amendment passed Gibbons urged women to exercise their right to vote "...not only as a right but as a strict social duty."
James Cardinal Gibbons died on March 24, 1921, at the age of 86.
Wikipedia

More info about author