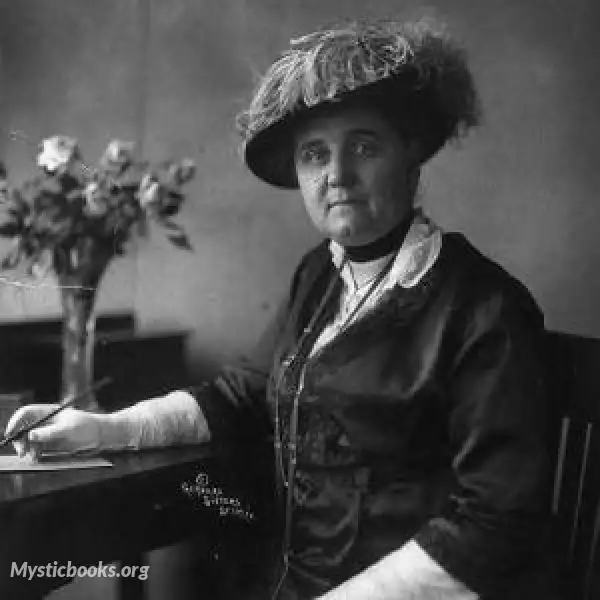 Timeline
Lifetime: 1860 - 1935 Passed: ≈ 88 years ago
Title
Author , Lecturer, Sociologist
Country/Nationality
United States
Wikipedia
Jane Addams
Laura Jane Addams was an American settlement activist, reformer, social worker, sociologist, public administrator and author. She was an important leader in the history of social work and women's suffrage in the United States and advocated for world peace. She co-founded Chicago's Hull House, one of America's most famous settlement houses. In 1910, Addams was awarded an honorary master of arts degree from Yale University, becoming the first woman to receive an honorary degree from the school. In 1920, she was a co-founder of the American Civil Liberties Union .
In 1931, she became the first American woman to be awarded the Nobel Peace Prize, and is recognized as the founder of the social work profession in the United States. She was a radical pragmatist and the first woman "public philosopher" in the United States. When Addams died in 1935, she was the best-known female public figure in the United States.
Born in Cedarville, Illinois, Jane Addams was the youngest of eight children born into a prosperous northern Illinois family of English-American descent which traced back to colonial Pennsylvania. By the time Addams was eight, four of her siblings had died: three in infancy and one at age 16. In 1863, when Addams was two years old, her mother, Sarah Addams died while pregnant with her ninth child. Thereafter Addams was cared for mostly by her older sisters.
Addams spent her childhood playing outdoors, reading indoors, and attending Sunday school. When she was four she contracted tuberculosis of the spine, known as Potts's disease, which caused a curvature in her spine and lifelong health problems. This made it complicated as a child to function with the other children, considering she had a limp and could not run as well. As a child, she thought she was ugly and later remembered wanting not to embarrass her father, when he was dressed in his Sunday best, by walking down the street with him.
Jane Addams adored her father, John H. Addams, when she was a child, as she made clear in the stories in her memoir, Twenty Years at Hull House. He was a founding member of the Illinois Republican Party, served as an Illinois State Senator and supported his friend Abraham Lincoln in his candidacies for senator and the presidency. He kept a letter from Lincoln in his desk, and Addams loved to look at it as a child. Her father was an agricultural businessman with large timber, cattle, and agricultural holdings; flour and timber mills and a wool factory. He was the president of The Second National Bank of Freeport. He remarried in 1868 when Addams was eight years old. His second wife was Anna Hosteler Haldeman, the widow of a miller in Freeport.
During her childhood, Addams had big dreams of doing something useful in the world. As a voracious reader, she became interested in the poor from her reading of Charles Dickens. Inspired by his works and by her own mother's kindness to the Cedarville poor, Addams decided to become a doctor so that she could live and work among the poor.