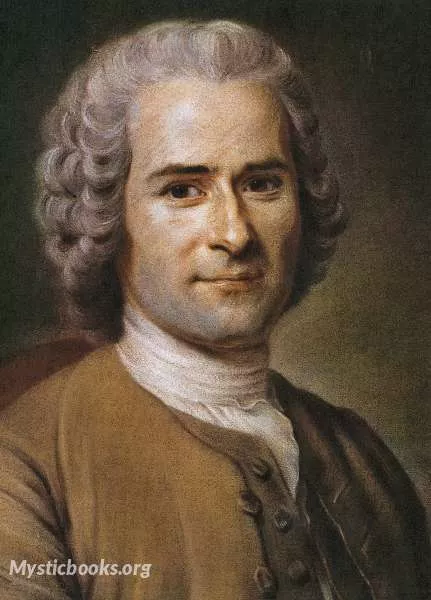 Jean-Jacques Rousseau
Genevan Philosopher, Writer, Composer
Country:

Switzerland
Lifetime: 1712 - 1778 Passed: ≈ 244 years ago
Jean-Jacques Rousseau was a Genevan philosopher, writer, and composer. His political philosophy influenced the progress of the Enlightenment throughout Europe, as well as aspects of the French Revolution and the development of modern political, economic and educational thought.
Rousseau based his political philosophy on contract theory and his reading of Hobbes.
Theory of human nature
The first man who, having fenced in a piece of land, said 'This is mine', and found people naïve enough to believe him, that man was the true founder of civil society. From how many crimes, wars, and murders, from how many horrors and misfortunes might not any one have saved mankind, by pulling up the stakes, or filling up the ditch, and crying to his fellows: Beware of listening to this impostor; you are undone if you once forget that the fruits of the earth belong to us all, and the earth itself to nobody.

— Rousseau 1754
His Discourse on Inequality and The Social Contract are cornerstones in modern political and social thought. Rousseau's sentimental novel Julie, or the New Heloise (1761) was important to the development of preromanticism and romanticism in fiction. His Emile, or On Education (1762) is an educational treatise on the place of the individual in society. Rousseau's autobiographical writings—the posthumously published Confessions (composed in 1769), which initiated the modern autobiography, and the unfinished Reveries of the Solitary Walker (composed 1776–1778)—exemplified the late-18th-century "Age of Sensibility", and featured an increased focus on subjectivity and introspection that later characterized modern writing.
Rousseau befriended fellow philosophy writer Denis Diderot in 1742, and would later write about Diderot's romantic troubles in his Confessions. During the period of the French Revolution, Rousseau was the most popular of the philosophers among members of the Jacobin Club. He was interred as a national hero in the Panthéon in Paris, in 1794, 16 years after his death.
Wikipedia

More info about author